Date updated: 03/05/2023
Beckov Castle
Beckov Castle (Hrad Beckov) stands majestically on a steep cliff 60 metres above the town of Beckov.
Located near the River Váh, it was already a guardian of the main trade routes to the Považie region in the 13th century. It was the castle of kings, mighty nobles and knights, the castle that resisted the Tatars and the Turks.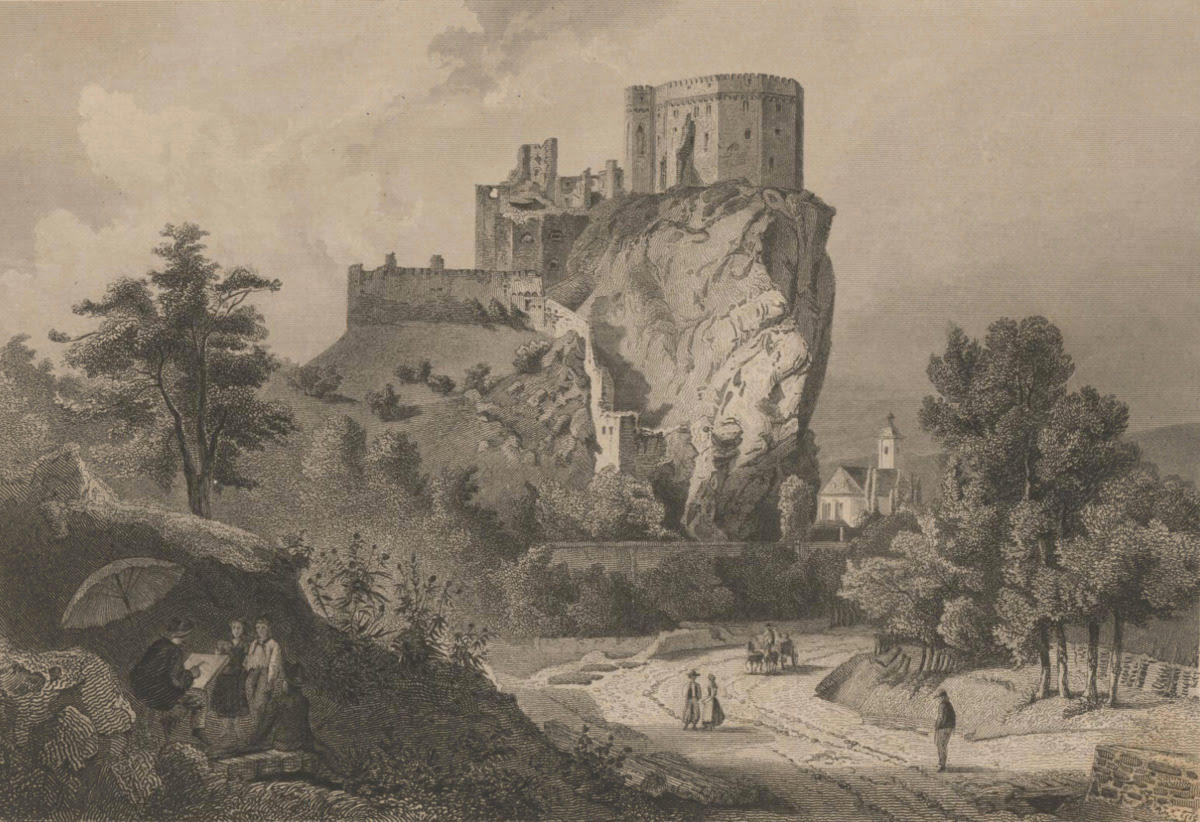 Hrad Beckov z východu (Beckov Castle from the East), Jobst Riegel, Ludwig Rohbock, 1850
The town under the Castle was a commercial, cultural and spiritual centre until the 17th century, thanks to its good defensive system. In the 18th century the castle was destroyed by fire. Parts of the castle have been reconstructed and nowadays many interesting events are held there during the season.