Date updated: 06/09/2023
Bratislava Castle
Magnificent Bratislava castle is located in the central part of the capital. This is the most recognizable object of the capital of Slovakia. It stays on the hill and rises above the capital.
The history of creation
The hill is situated not far from the Danube river. First building appeared here before Christ. According to thearcheologic and historic data, Bratislava Castle was created in the VIII century when this territory was inhabitedby the Slavs. The initial castle was wooden and was completely ruined two centuries after its construction. Another stone castle was built there. The construction was strong and reliable. Even the Mongolian army failedto penetrate the fortress. In the XI century, the complex becomes castle and includes some administration centers of the closest regions. Several years later the authorities have decided to coronate here. At the beginning of the XV century, Bratislava castle becomes the strongest citadel. After a global reconstruction of the complex, it receives magnifi centfeatures of the late Gothic style. It includes various buildings, bastions and two-level palace.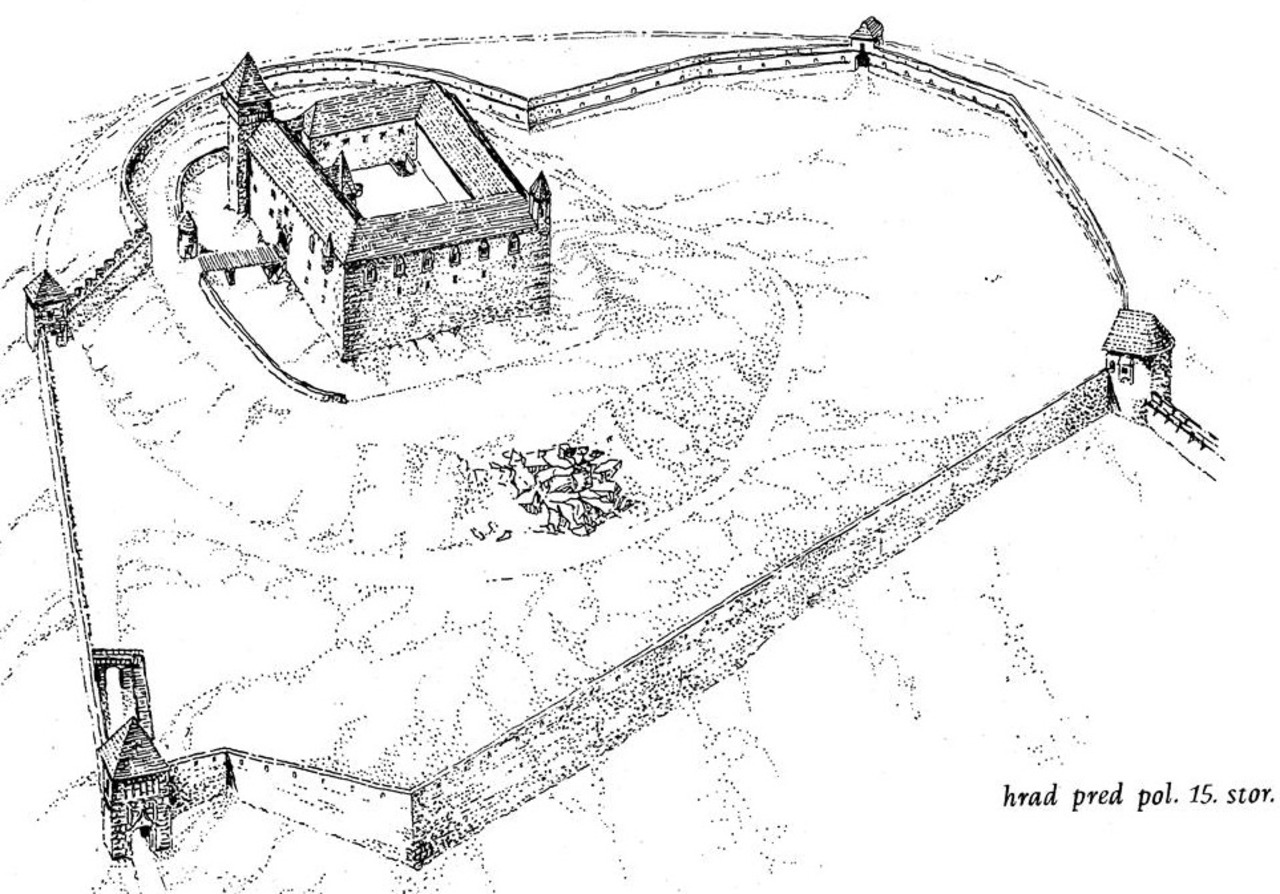 Siegmund's reconstructions from 1431 to 1437.
The next reconstructions took place in the middle of the XVI century and in the middle of the XVII century. The complex has received Renaissance and Baroque features.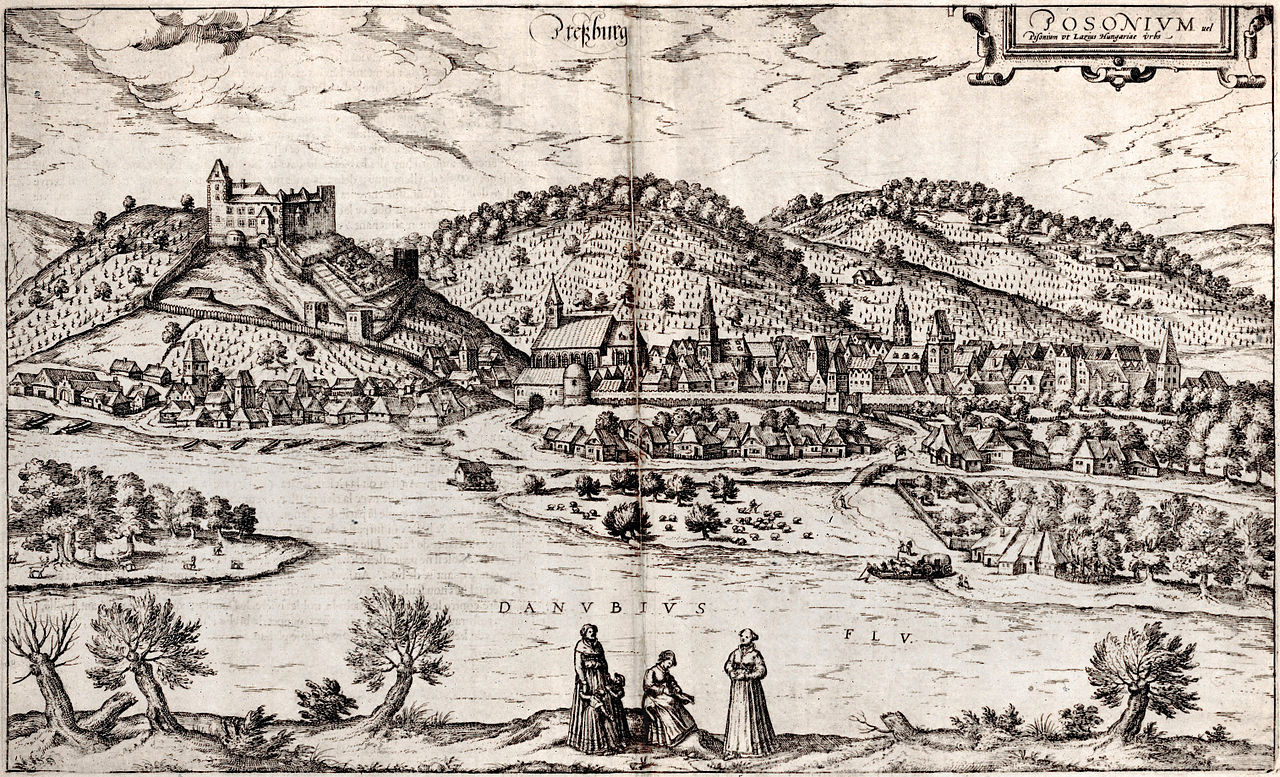 Presburg (now Bratislava) 1588
The next construction works started in the XVIII century here. Another palace was created for the king's family.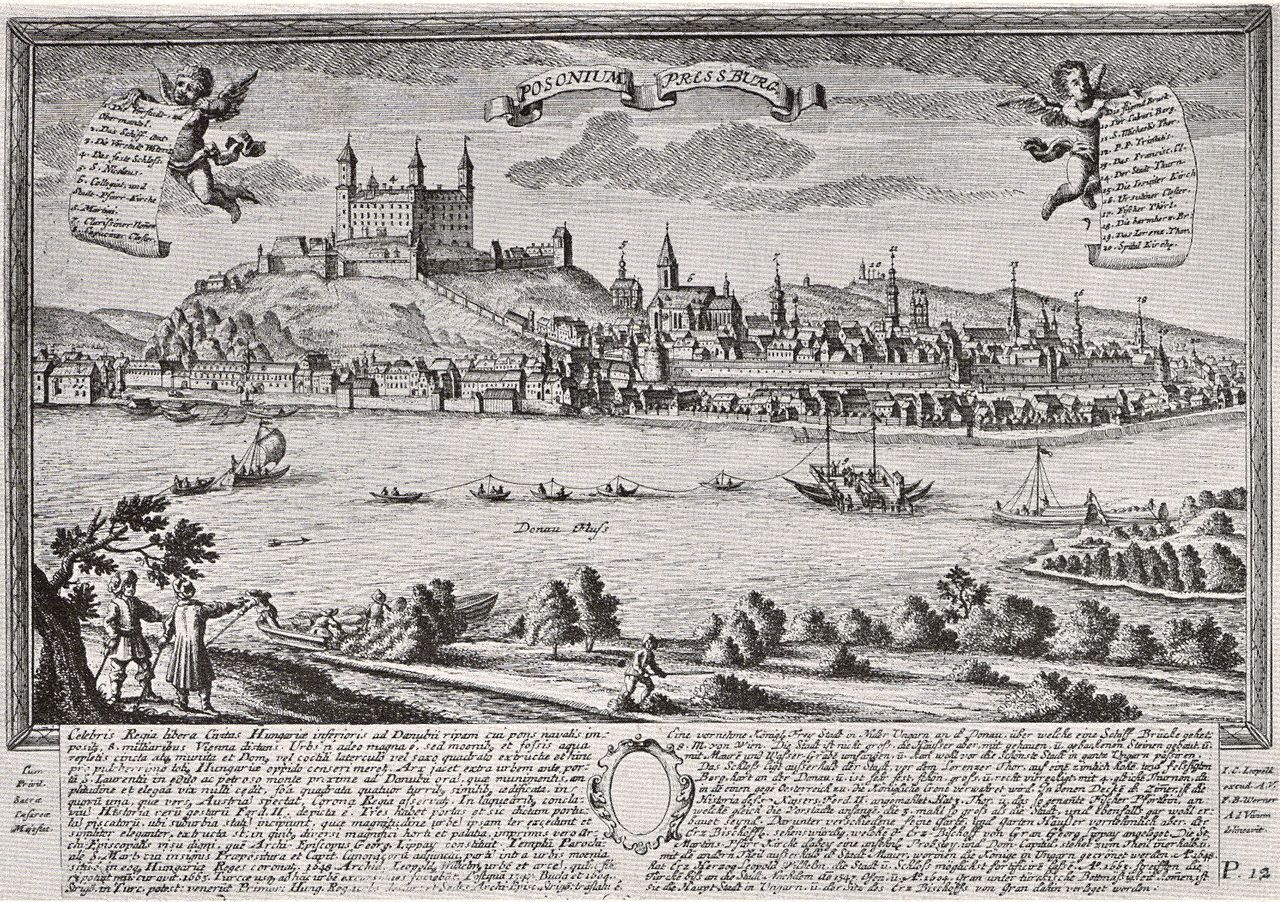 Presburg 1735
At the end of the same century, the majority of the territory was offered for catholic church needs.
In 1811 Bratislava castle was ruined by the fire.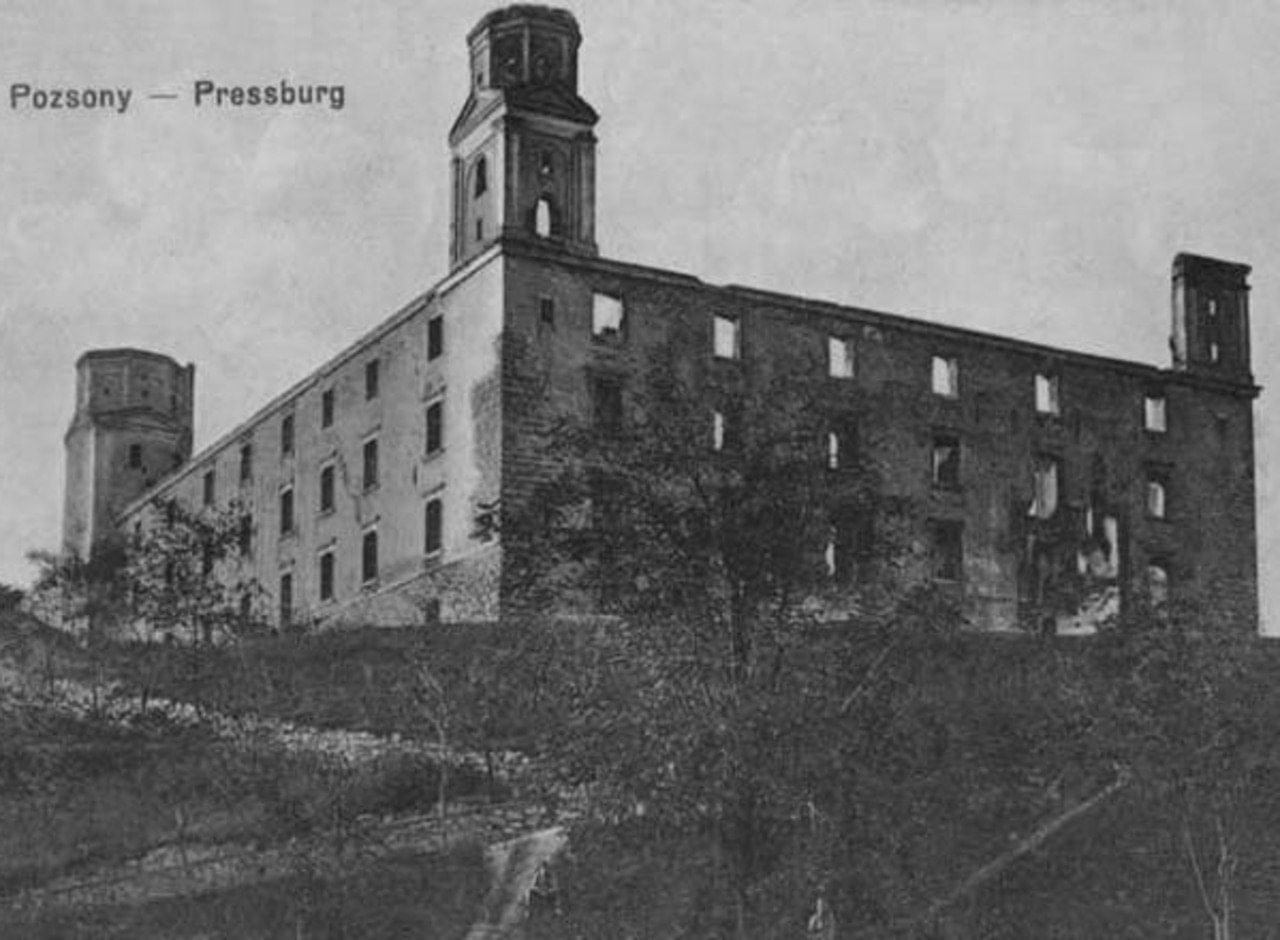 Presburg – XIX century
The reconstruction works started 140 years later in 1953. 15 years later the castle received the appearance ithad in the XVIII century. The second reconstruction started in 2008.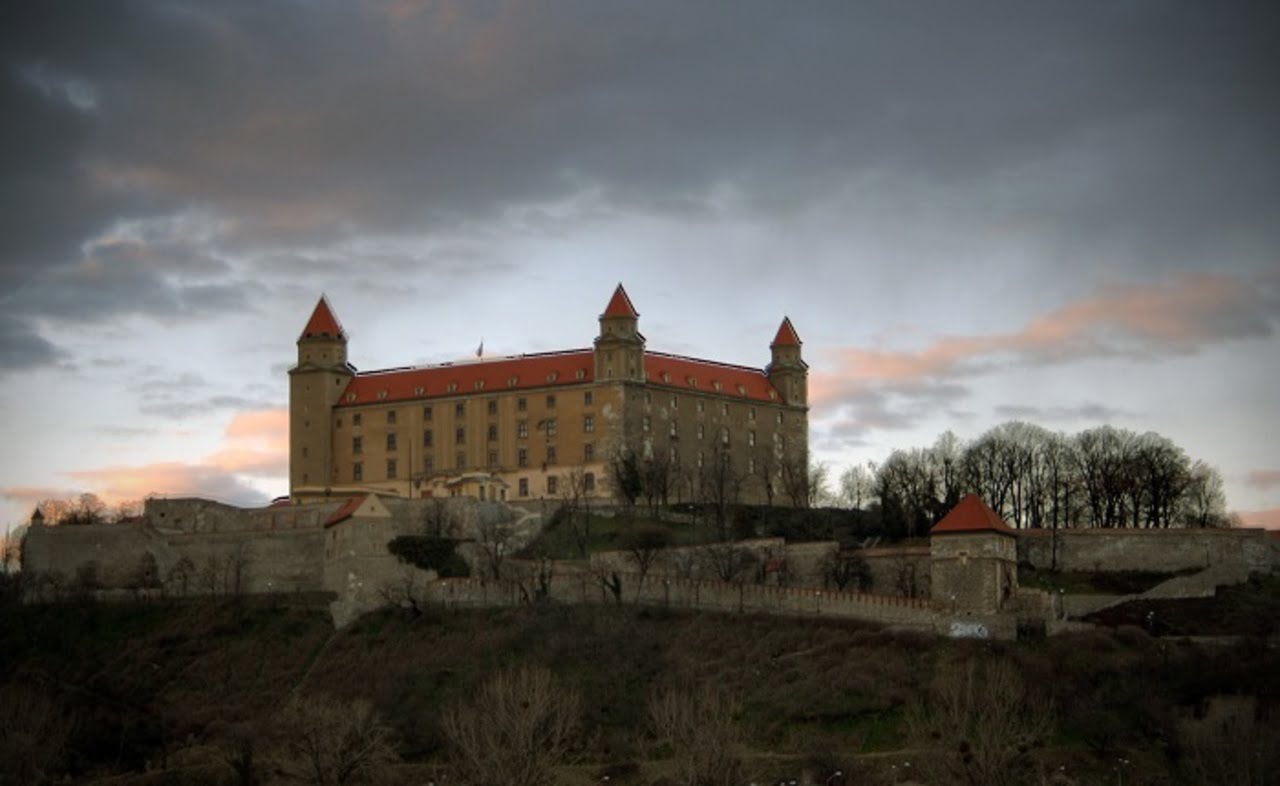 The goal was to recreate the appearance of the complex it had before the fire. Another goal was to hold all the historical values paying more attention to the most important historical periods including the Great Moravia, Middle Age, and New History.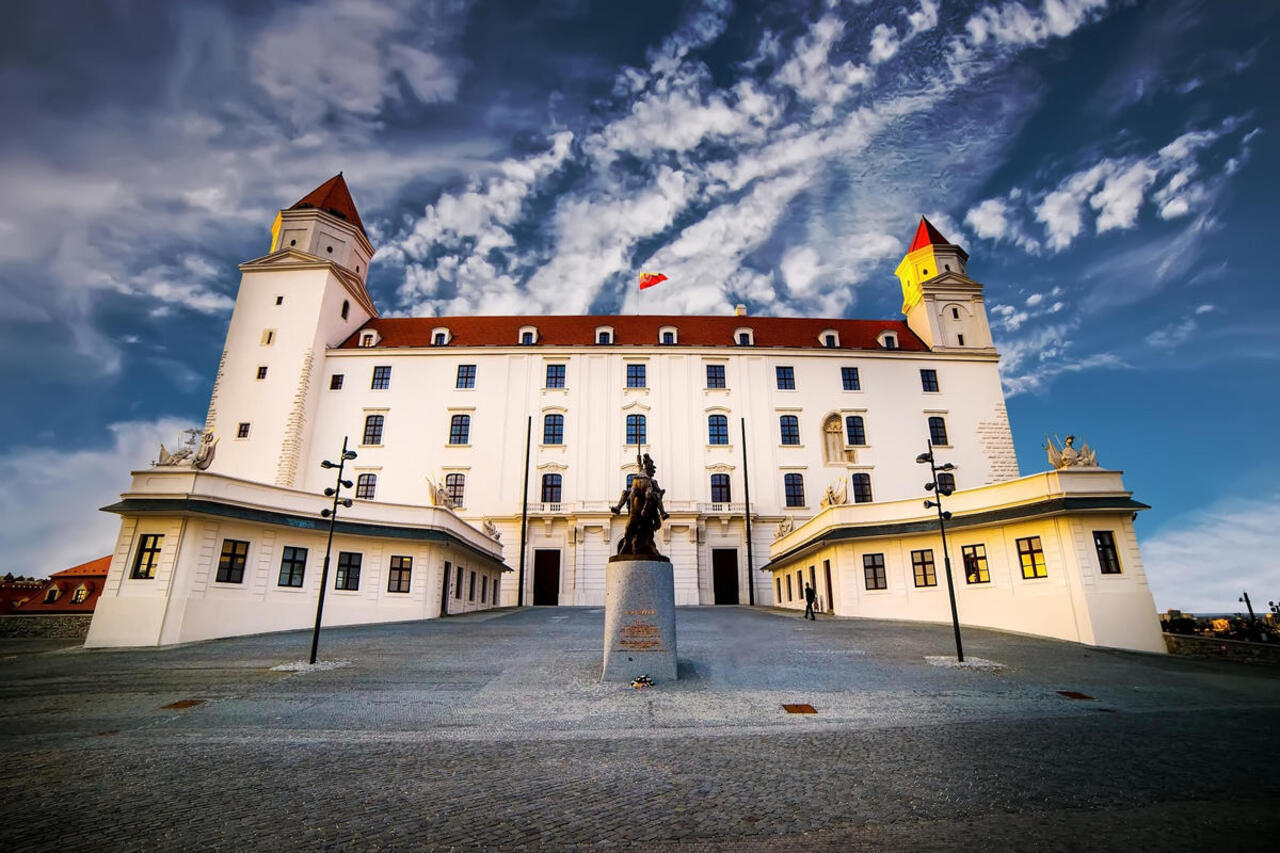 Plan of Bratislava Castle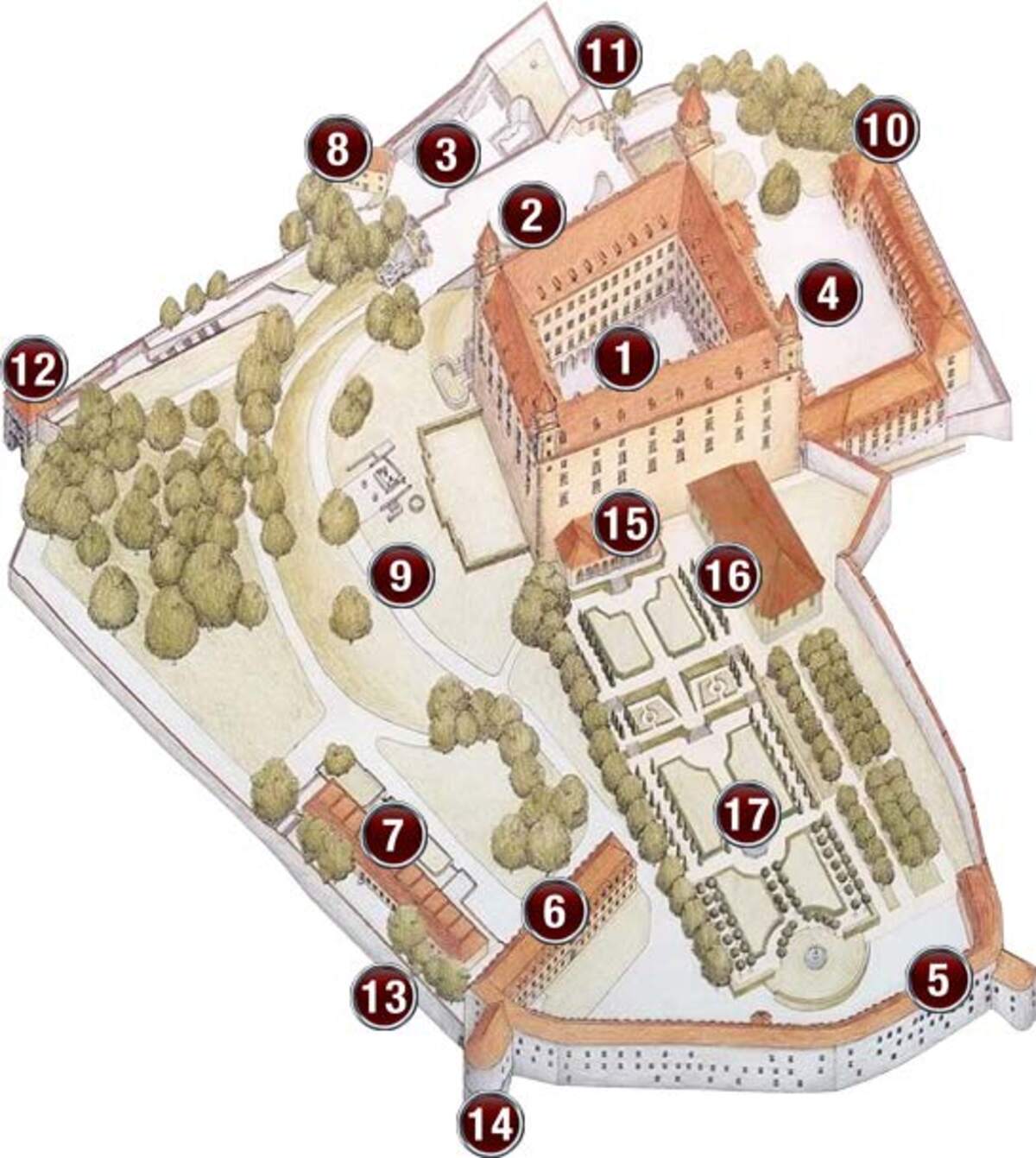 1. Hradný palác – castle palace; 2. Čestné nádvorie – honorary courtyard; 3. Leopoldovo nádvorie – Leopold's courtyard 4. Západnáterasa – west terrace;
5. Budova na severných hradbách - building on the northern walls; 6. Budova na Mikulášskej bráne – building at St. Nicholas Gate; 7. Hradná vináreň – castle winehouse;
8. Dom v Južnom bastióne – house in the southern bastion; 9. Nálezy zobdobia Veľkej Moravy – finds from the period of Great Moravia; 10. Viedenská brána – vienna gate; 11. Leopoldová brána s priľahlýmopevnením – leopold gate with adjacent fortifi cation;
12. Žigmundova brána – Sigismund's Gate; 13. Mikulášska brána – St. Nicholas Gate; 14. Bašta Luginsland – bastion luginsland; 15. Oranžéria – orangery; 16. Zimná jazdiareň – winter riding hall; 17. Baroková záhrada – baroque garden