Date updated: 03/02/2023
Castle Lietava
The majestic structure is located 10 kilometers from the southern outskirts of Žilina, near the village of Lietava. It stands on a high hill and you have to make an effort to climb up it. The reward is a splendid 360 degree panoramic view. Life here stopped several centuries ago, in the mid-18th century the building was abandoned by its owners. Grad gradually deteriorated, turning into ruins, which, fortunately, not badly preserved to this day. Lietavský Grad (Lietavský hrad) area is almost 10 thousand m2, it is the largest ruin complex in Europe.
History of the castle
The history of the castle goes back to the end of XIII century when the Balaš family built a prism-shaped tower and a palace on the hill next to it. At the beginning of the 14th century, the building was taken over by the uncrowned King of West and Central Slovakia, Matúš Čák, but after his death in 1321 the castle was occupied by the troops of King Charles I of Hungary, Robert of Anjou, and the castle was returned to its original owners, the Balaš family.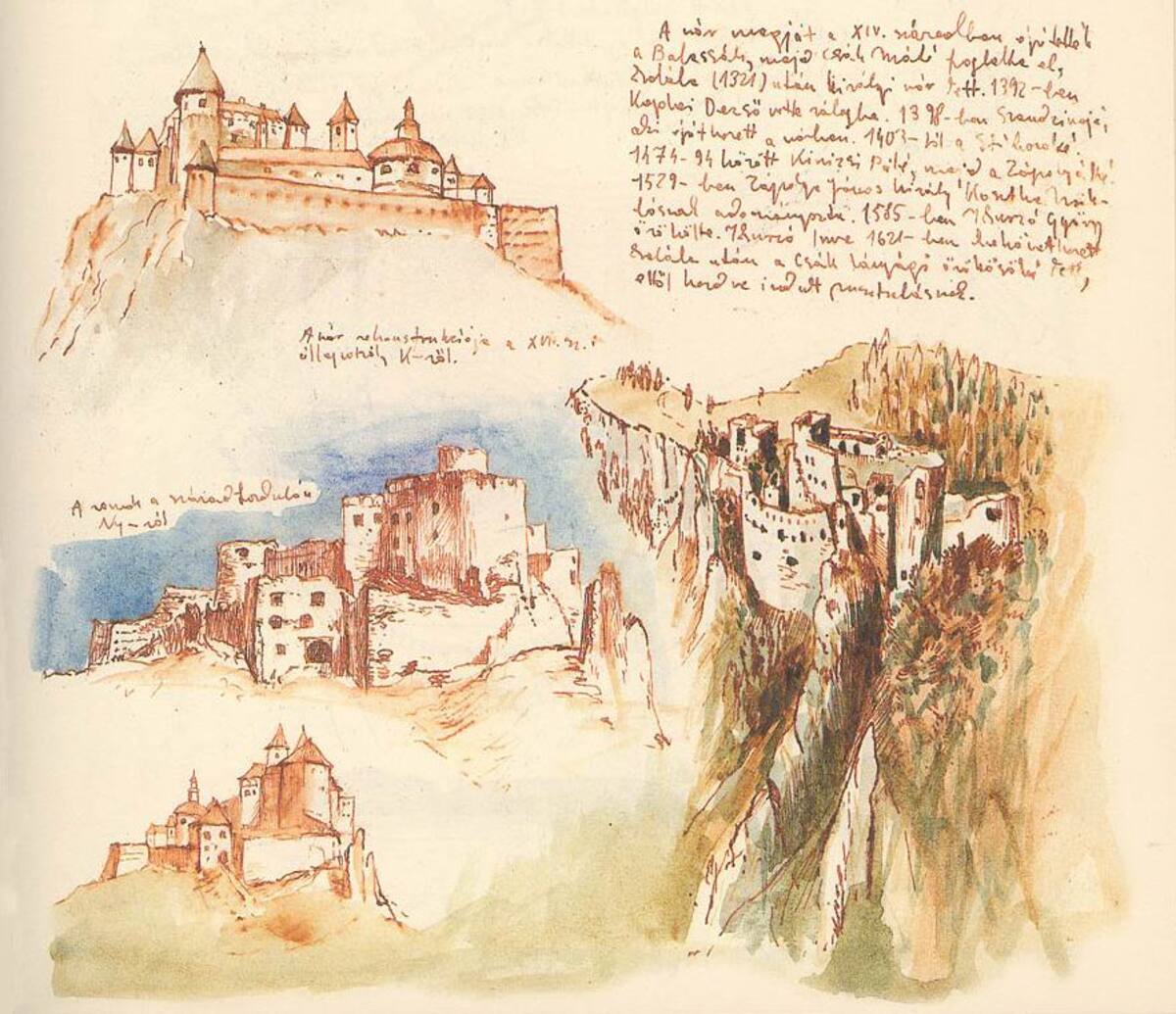 The next 4-century history of Lietuvos Grad can be briefly characterized as a constant change of owners. It belonged not only to noble families, but even to the royal family. Each owner brought something new to the castle. The castle was surrounded by defensive towers, moats and bastions; there were several palaces and outbuildings. The castle had its own bakeries, forges and armory stores. The central tower housed an archive and a treasury; near the tower there was a chapel. There were 43 cannons along the perimeter of the structure; inside there was a well with a large supply of fresh water that the castle could withstand a long siege. Several owners had a significant impact on the fortress.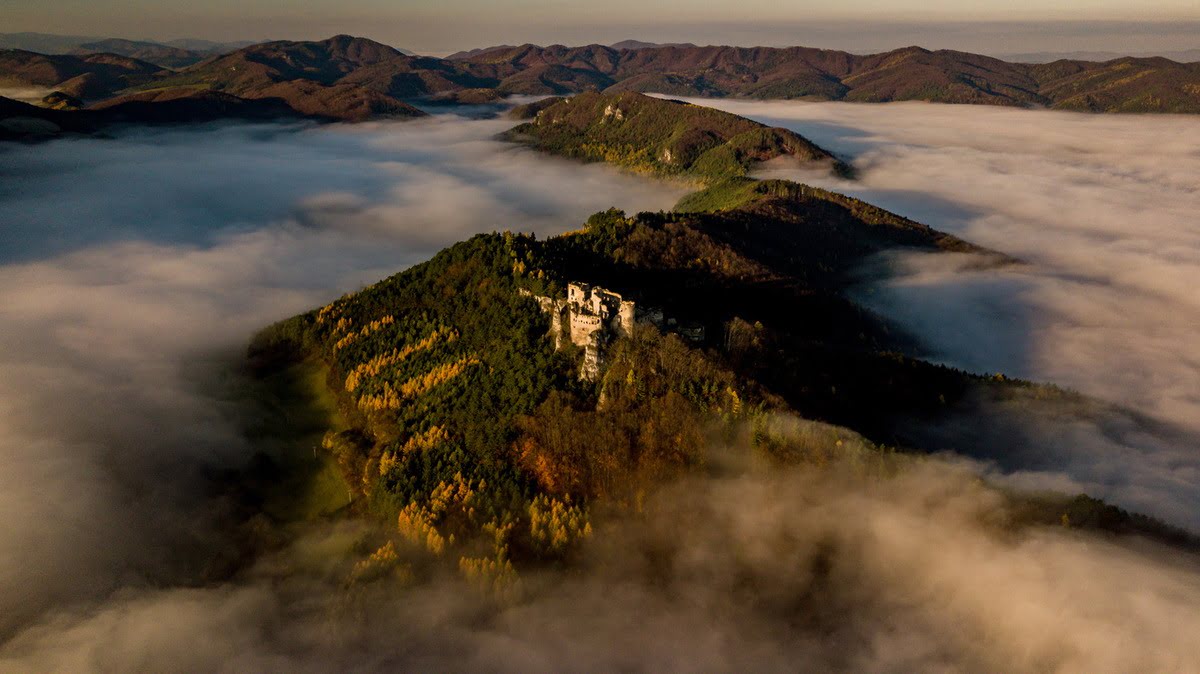 In 1474 Pavol Kiniži became the owner of the fortress and quickly began rebuilding the Lietuvos Grad, one of the towers he built still bears the Kiniži coat of arms.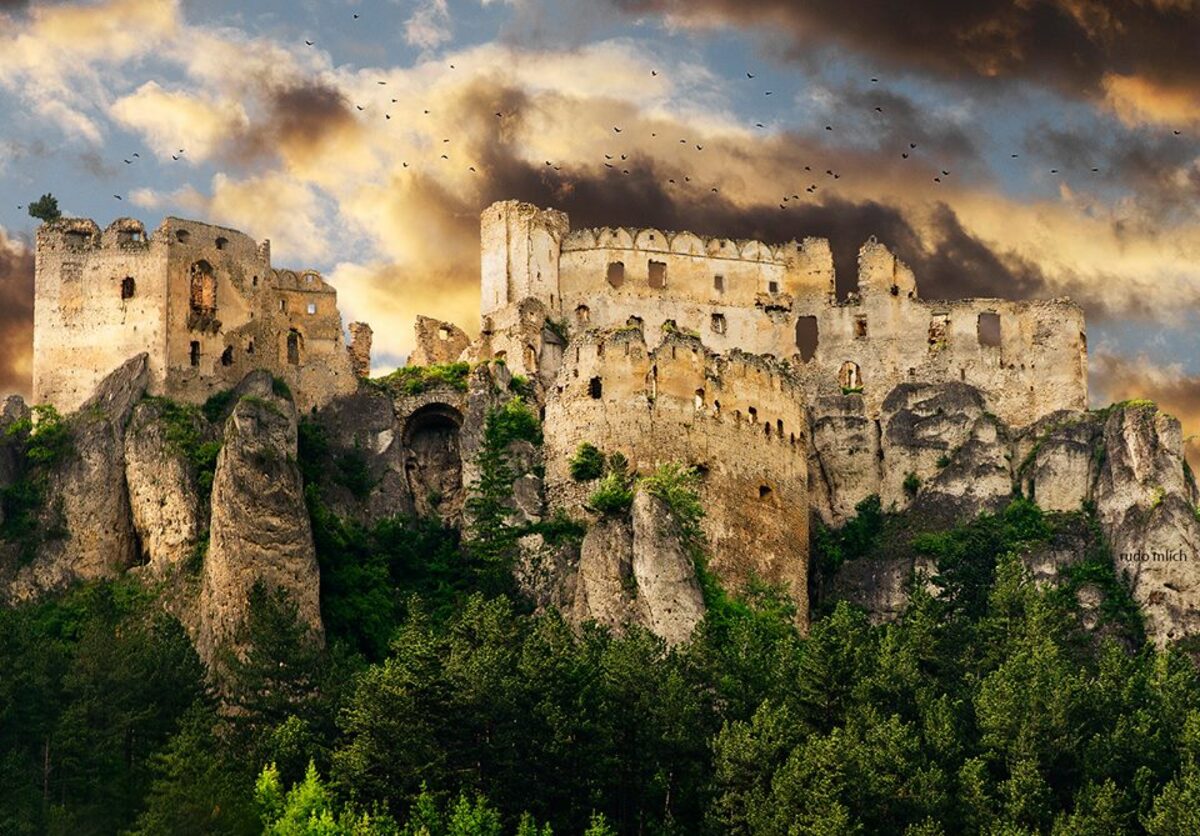 In 1558, the new owner František Turzo rebuilt the castle in the Renaissance style, and he also built the last castle circuit with new tower gates. One of the last owners was Juraj (György) Turzo (Juraj VII. Turzo) son of František Turzo, he continued to improve the Lietuvos Grad. But after his death in 1616 the castle became a tidbit for their numerous relatives. It changed hands, caused many disputes and litigations, until the Turzo family got tired of constant squabbles and used the principle "no one gets you" and simply left the castle, leaving time and nature to manage it.