Date updated: 03/05/2023
Likava castle
You will find Likava Castle (Hrad Likava or Likavský hrad) on the edge of the village of Likavka, next to the town of Ružomberok.
Nowadays the castle is a ruin of its former grandeur from the era of knightly wars.
History of Likavka Castle
At the moment there are two versions:
The first, according to which it is believed that the castle was built before 1341 by the governor of Zvolen Donč (Donč).
The second is that the Hungarian King Charles I Robert of Anjou gave the Governor Donč for his loyal service a fortress already built near the village Likavka.
Be that as it may, but the first written mention of the castle dates back to 1315. It is important to note that the Hungarian King Charles I Robert of Anjou in 1340 granted the city of Ružomberok the privilege of free royal town.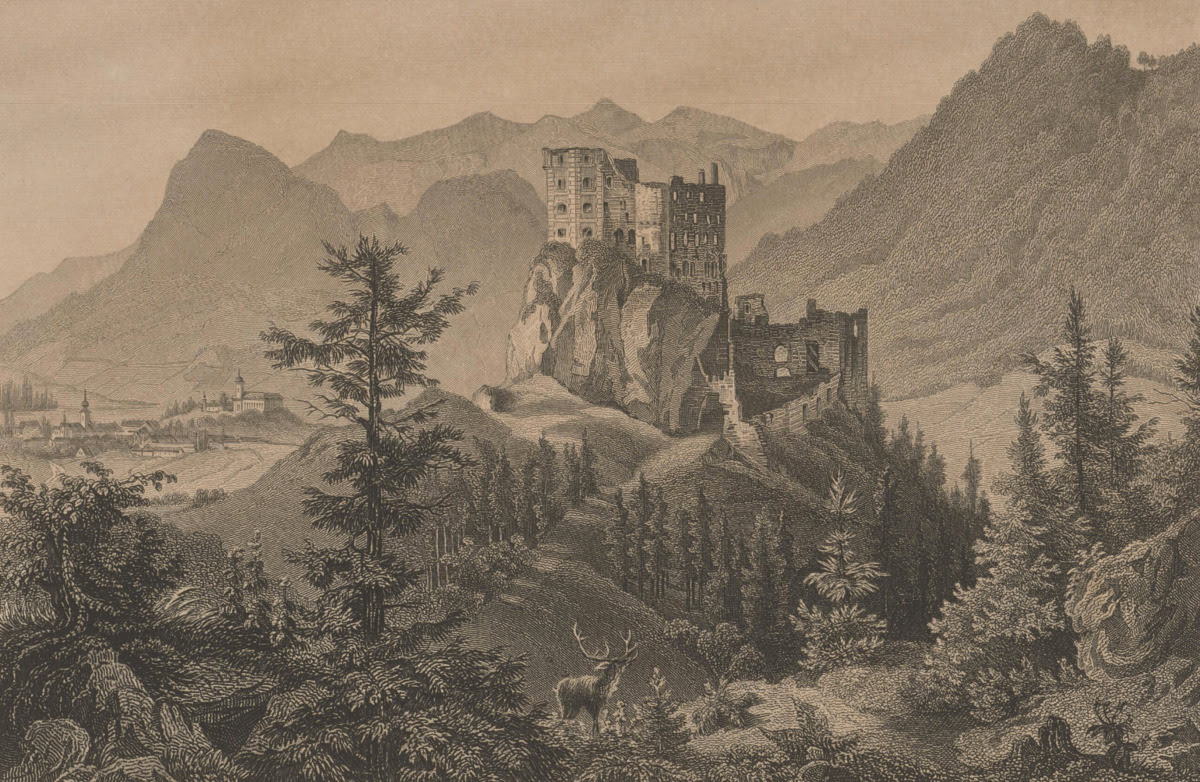 Zrúcaniny Likavského hradu, Ludwig Rohbock, Gustav Heisinger, 1855
The fortress was built on a rocky promontory, the steep slopes of which provided protection on three sides, making the only access road from the west possible.
During the 14th and 15th centuries, the castle was conquered several times, regained and reappeared in the hands of the Hungarian kings, and given as a gift for services to the Hungarian crown. However, the castle was particularly influenced by Ján Huňady, who received it in 1434 from Sigismund I of Luxembourg for his military services. He turned Likava Castle into a large and impregnable fortress.
Over time, the fortress increased in size due to various additions and the construction and strengthening of walls. Each new owner added something of his own, so after 1533 they began to add Renaissance elements.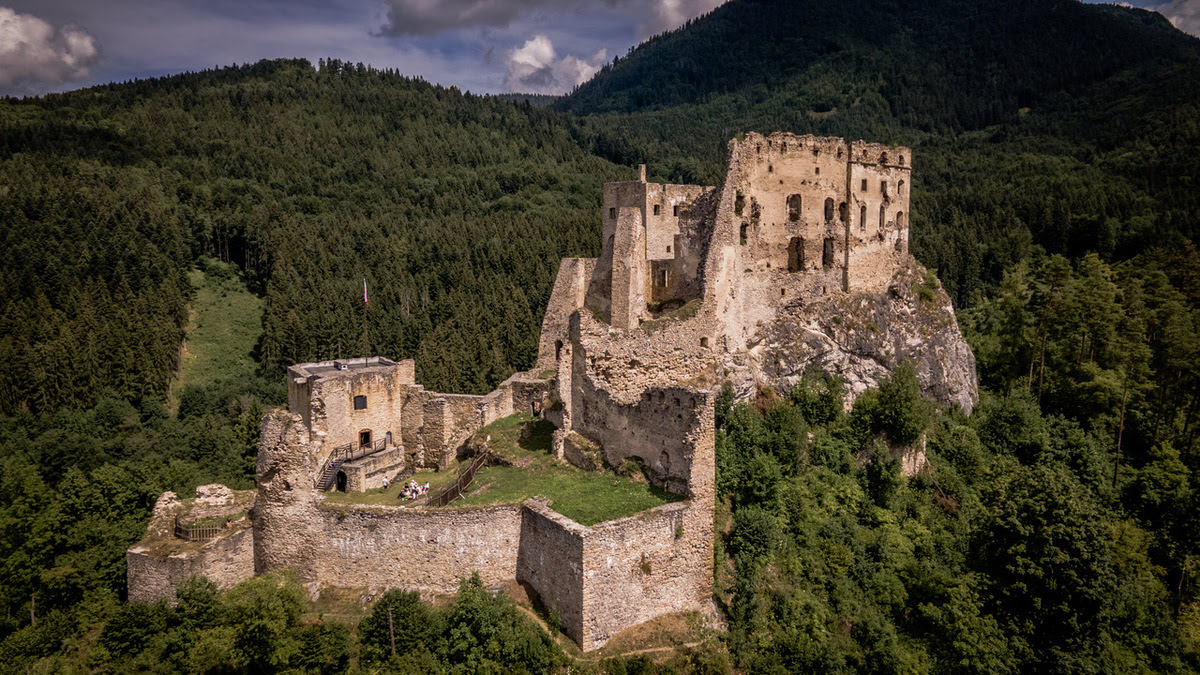 In 1651, the Tököli family became the owners of Likavský Castle, but in 1678 Imrich Tököli, who led a rebellion against the Habsburgs, severely damaged and devastated the castle by the imperial troops. After these events the castle served as an army headquarters and a prison.
During the Rakoczi uprising in 1703, Likava Castle was seized by the rebel troops of Ferenc II Rakoczi. And in 1707 on his order the castle was destroyed during the retreat.
Unfortunately, now Likavskiy Grad remains only ruins, a reminder of its former greatness and power. Its walls, which once provided protection and security, are now ruined. Only sad ruins remind us of the turbulent history of the castle, the great battles and heroic deeds that took place on its grounds.