Date updated: 03/02/2023
Ľupčiansky Castle
The snow-white Lupčiansky Castle (Ľupčiansky hrad), built on the southeastern edge of the Starogorski Hills at an altitude of 440 m, looms 10 km from Banská Bystrica over the village of Lupča. The first documented mention of the castle, built during the reign of King Belo IV of Hungary, dates back to 1250. During its long life the majestic fortress, which survived earthquakes and fires, changed several owners.
In 2002, the castle was acquired by the protective company Zeleziarne Podbrezová. Three years later, the new owners commenced the reconstruction of the youngest part of the building, the so-called Gizela House (Gizelinho domu). Its dominant feature is the ceremonial hall, named after Gizela Louise Maria of Austria (Gizela Habsbursko-Lotrinská), daughter of Elisabeth of Bavaria and Franz Joseph I. (František Jozef I.).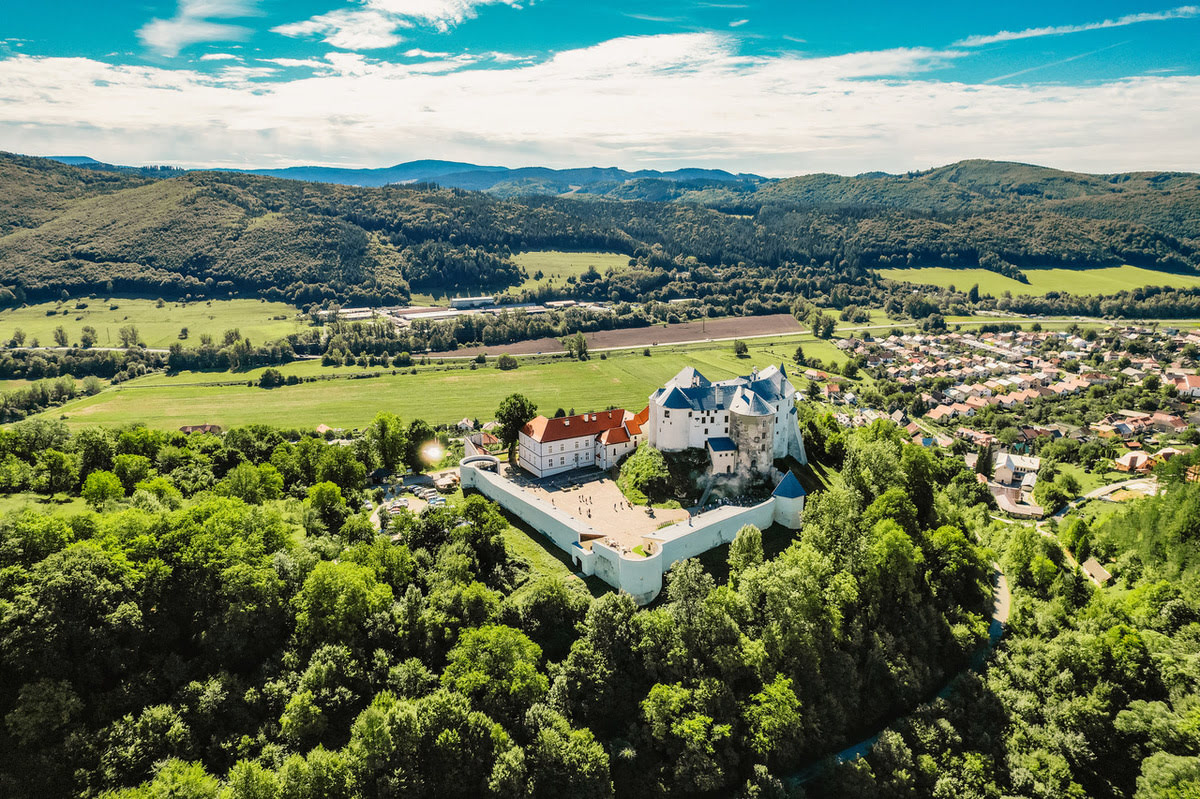 It is currently used for representation, cultural and social events and wedding ceremonies. Tourists can visit the Lupčiansky Castle in July and August by prior arrangement with the administration.