Date updated: 03/07/2023
Old Castle
The Old Castle (Starý zámok) or City Castle (Mestský hrad) in Banská Štiavnica is located in one of the most beautiful towns in Slovakia, which is a national cultural heritage site.
History of the Old Castle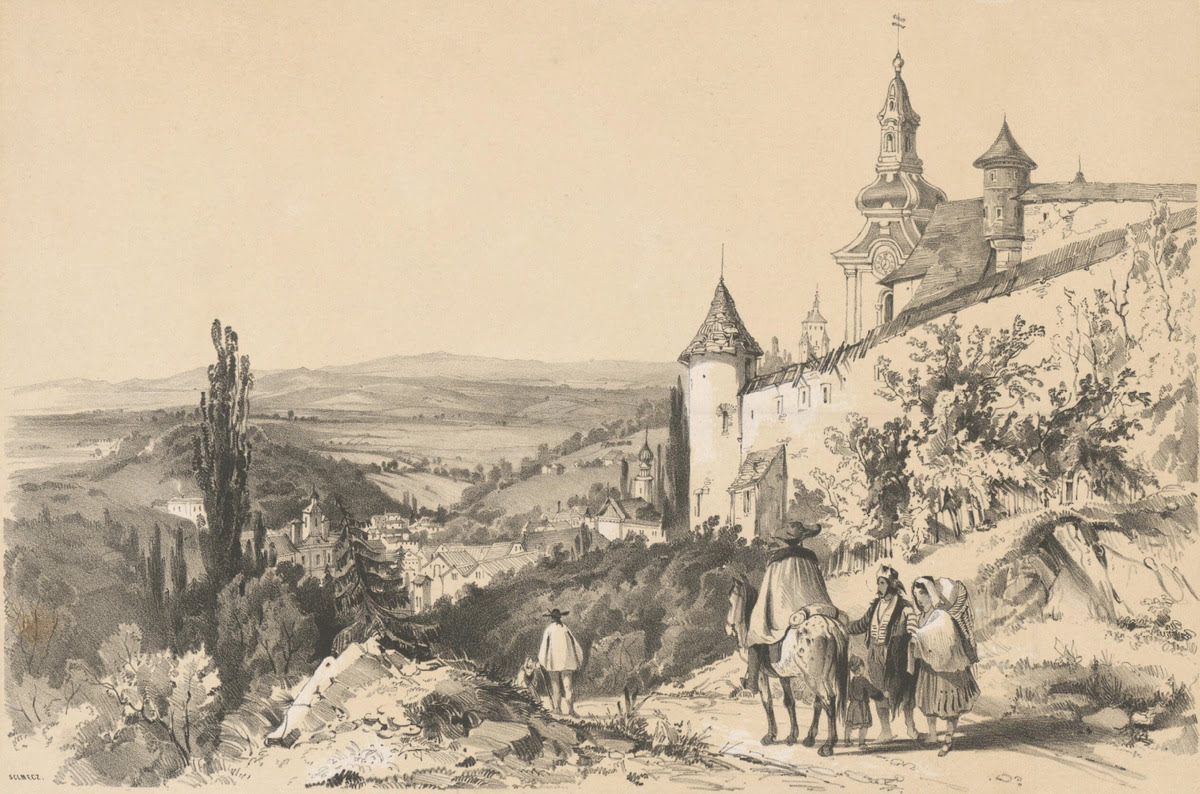 Banská Štiavnica, Andreas Kaiser, 1850–1875
The first object on the site of the castle was the parish church of the Virgin Mary (Panny Márie), which, together with the neighbouring cemetery chapel of St Michael (svätého Michala), was built in the 13th century. The first written mention of the Church of the Virgin Mary dates back to 1240.
In the 14th century, a defensive wall was built around the church. At the beginning of the 15th century, the wall was expanded and defensive towers were built. Unfortunately, the modernization of the fortifications did not prevent the troops of Simon Rozgoniho (Šimona Rozgoniho) in 1442, and the very next year the church and the fortress suffered another earthquake.
At the end of the 15th and beginning of the 16th century, Gothic elements were added and round defensive towers were built. Subsequently, the Old Castle underwent another reconstruction due to the threat of a Turkish invasion and was transformed from a fortified church into an impregnable fortress. In the mid 16th century, the church was rebuilt into a quadrangular church with an inner courtyard, and it has not been rebuilt since. Minor renovations of the fortifications took place in the 16th and 17th centuries.
In the 19th century, the town castle was used for the police, the town archives and the library.
The Old Castle was converted into a town museum at the beginning of July 1900 and from 1950 it was declared a national cultural monument.
Present day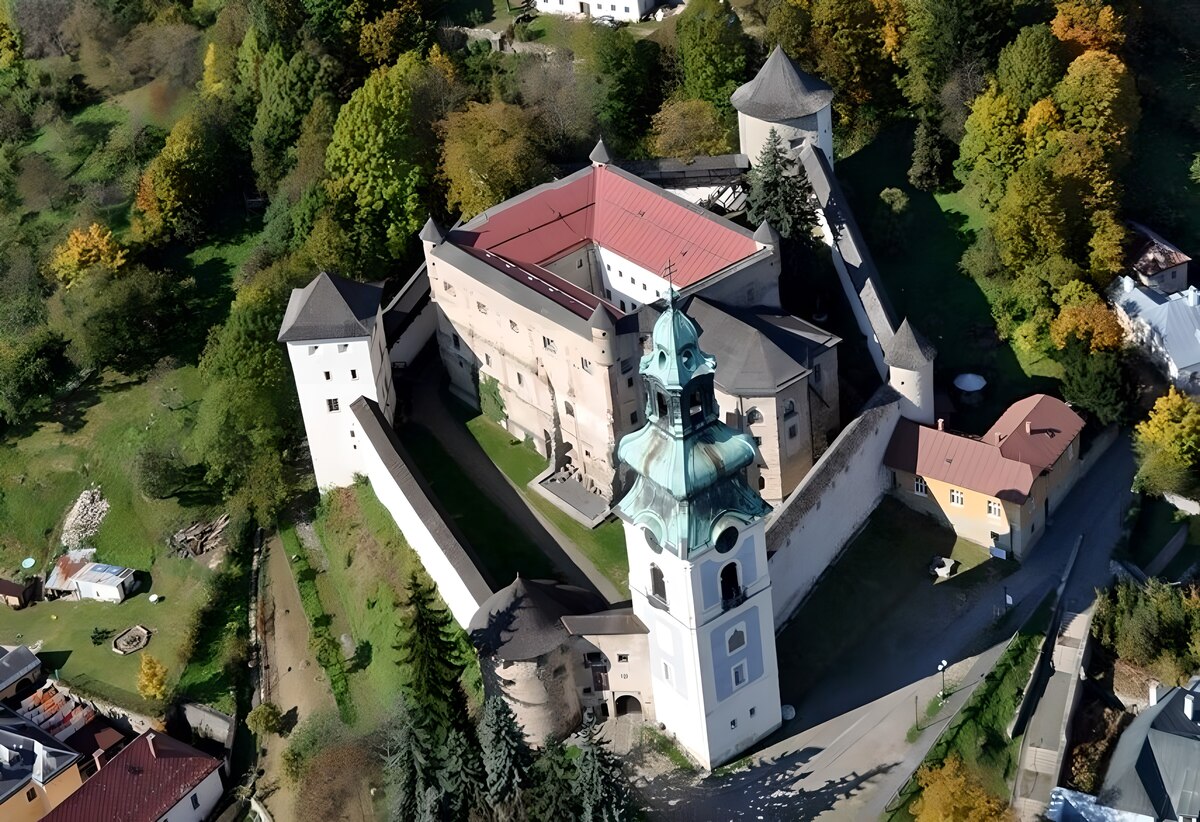 In this century, the Old Castle is a historical complex with a museum. There are exhibits presenting the development of blacksmithing, ancient valuable woodwork and much more. During the summer, tourists are allowed to climb the tower. From there you can admire all the surroundings of the city.
Waiting for you in the museum:
The archaeological exhibition "Miners Go...", where you can see treasures of bronze jewellery, toolkits and details of ancient clothing dating back to around 900 BC. Unique finds from the archaeological excavations of the Old Town of Banská Štiavnica are also displayed here.
Memorabilia from the history of Banská Štiavnica that include the oldest written document dated 1275 issued by the municipal chancellery in Slovakia, the oldest known image of the town's coat of arms in the country and the oldest seal bearing the miners' sign in Europe.
An exhibition on the history of blacksmithing, baroque sculpture, medieval dungeon and torture chamber, historic clocks and bells, historic weapons and much more.
A visit to the Old Castle is a unique journey into the history of Banská Štiavnica and its surroundings. The museum complex allows you to see and learn about historical artefacts, archaeological finds and rare exhibits that reflect the culture and traditions of the town.