Date updated: 03/04/2023
Považský castle
Považský hrad (Povazsky castle), also known as Bystrický hrad (Bystricky castle), is an integral part of Považia.
The ruins of the castle are situated at an altitude of 497 metres. The road to the end of it is quite steep, but there is an unreal view of the Bitschianska valley from above.
The Považsky (Bystricky) castle, like many others in the Považie region, was built by Hungarian King Béla IV (Belo IV) at the end of the 13th century. He wanted to fortify the Hungarian borders against Tatar incursions.
It has been mentioned in documents since 1316, when it belonged to Matúš Čák. At its peak, up to 400 people lived in the castle. Water was brought to the castle through an underground wooden pipeline.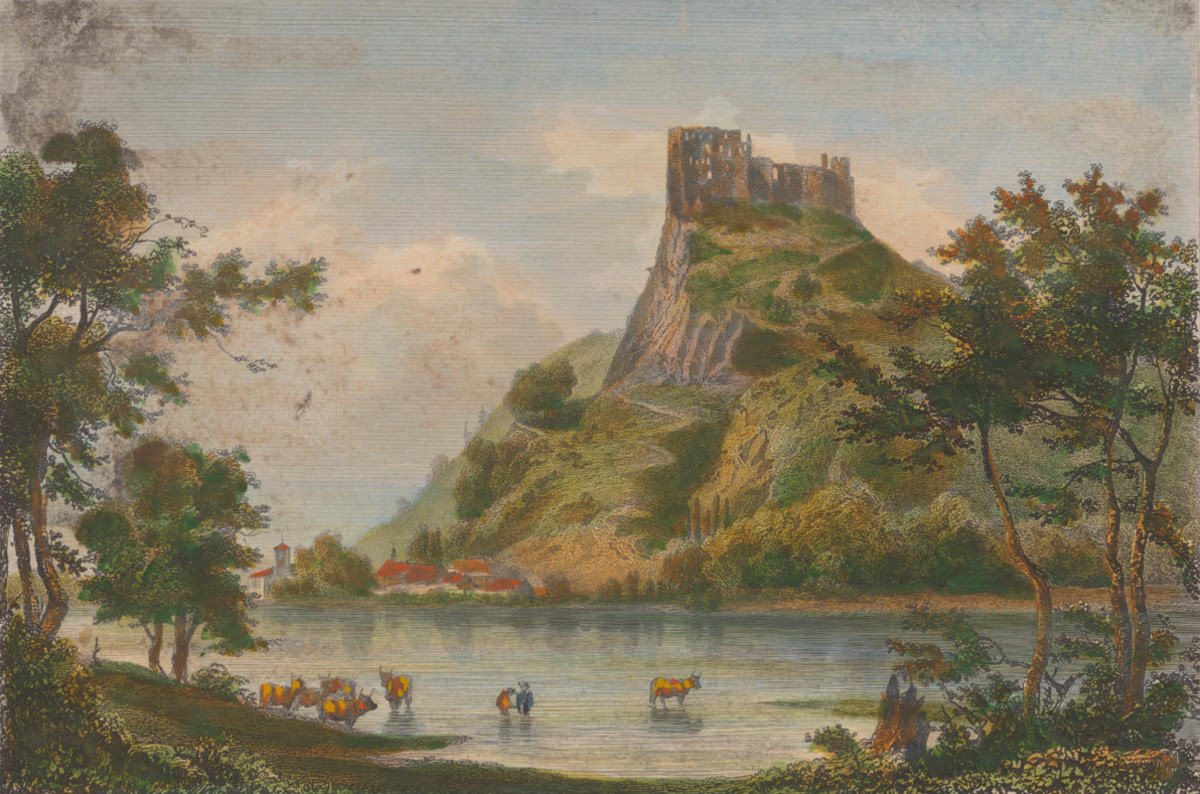 Považský hrad, Ludwig Rohbock, A. Fesca, 1850–1860
The most famous owners of the castle were the Podmanicky family. One day two brothers Ján Podmanický and Rafael Podmanický fell in love with a Polish princess and stole her away. In their absence, the girl's father and the townspeople seized Grad and burned it down.
The frightened knights came to their senses and bravely served the king and the people.
Over the centuries, the castle often changed hands and gradually fell into disrepair, until it eventually became a ruin.
In 2011-2012, archaeological research and restoration of the Bystrický Castle was carried out - the consolidation of the remaining walls, landscaping, equipping of the observation point - the whole view of the Býtčianska valley from Považská Bystrica to Bytča, the Big Manin (891 m) and Small Manin (812.6 m) mountains, the Suľov cliffs and the Manin Gorge opens from this rock.