Date updated: 02/23/2023
Zborov Castle
This imposing building is situated on a mountaintop, near the village with the beautiful name of Zborov. It is not far from the administrative centre of Bardejov (Prešov region, Slovakia).
The Slovak castle near the Polish border has a long and rich history. In the course of seven centuries it changed its name several times:
- Makovica;
- Makuicha;
- Makavicha;
- Castrum Macauycha;
- Castrum de Makovicza;
- Makauicha.
The original structure was built in typical Gothic style in an ancient Slavic hill fort on the orders of the Hungarian King Belo I (Belo I) in the thirteenth century. The year 1250 is the oldest documented mention of Makovica Castle.
A high hill (474 meters) was chosen as a site for a defensive building. The town protected a large section of the trade route from the Hungarian kingdom to the Polish lands.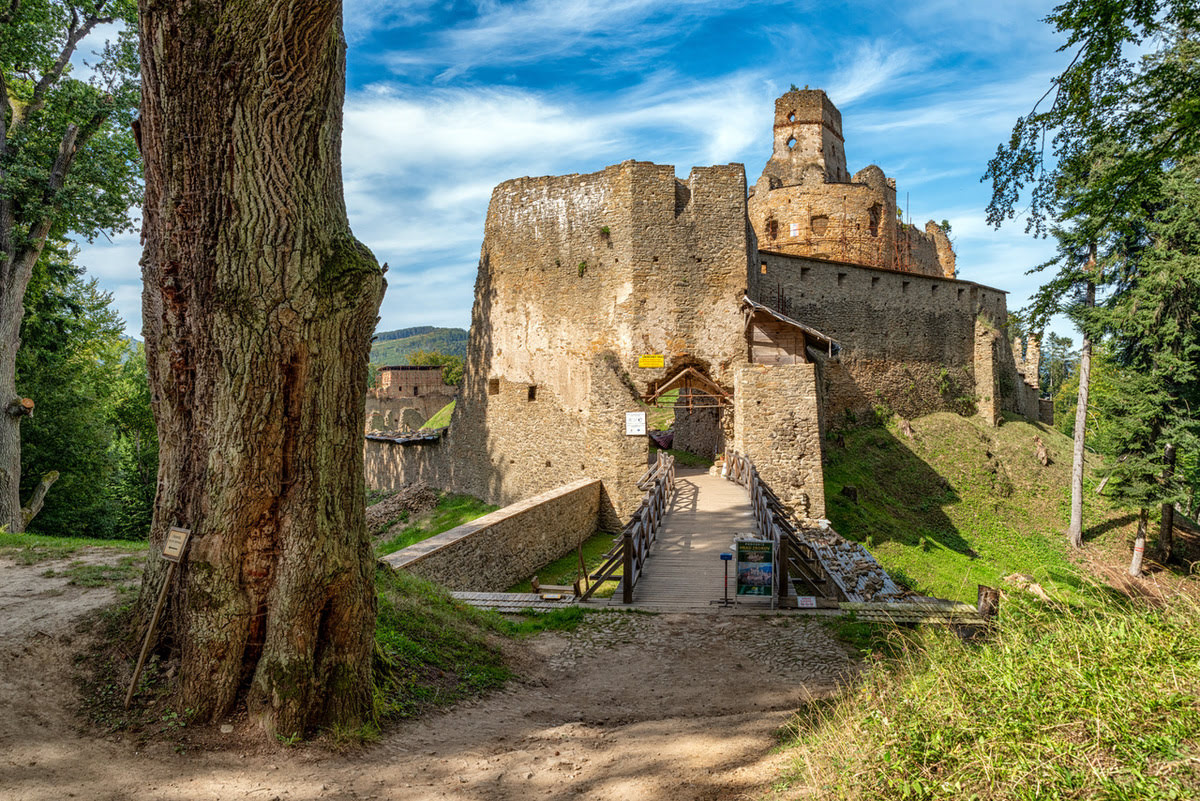 The castle itself has been reconstructed several times and now bears visible traces of several serious reconstructions. While in the sixteenth century Zborów was considered one of the many medieval fortresses in the Gothic style and without architectural frills, it later became a rich feudal manor. The palace with its rectangular tower and fortifications was transformed into an important citadel by the efforts of the Cudara family in the second half of the fourteenth century and in the fifteenth century. But it only came to be regarded as a noble residence under the rule of the Serédy family in the second half of the sixteenth century. The once mediocre chateau acquired the splendor of a great Renaissance fortress with two layers of thick defensive walls. The land along with the castle was later purchased by the Rakoczi nobles. In the second half of the seventeenth century, the castle was demolished at the command of Emperor Leopold I.
Nowadays the former stronghold is slowly being reconstructed. The castle ruins often serve as a concert venue for popular musicians and bands. Above the hill itself there is a natural reserve zone (twenty four hectares of forests).
An easy path from Bardejovske Kupelje leads to Zborovský Castle. A second, shorter trail leads from Zborov. Look for Podhradie Street.