Date updated: 08/04/2023
Slovakia
Slovakia is a small country in the very heart of Europe. It is located between the High Tatra Mountains and the Danube River. This country is still a "newbie" in a tourist business, which is unfair. Slovakia has a unique landscape with mountain tops, picturesque meadows, and glassy lakes as well as unique healing springs and frst-class mountain ski resorts and outstanding sightseeing including middle-age castles and splendid palaces.
A brief historical review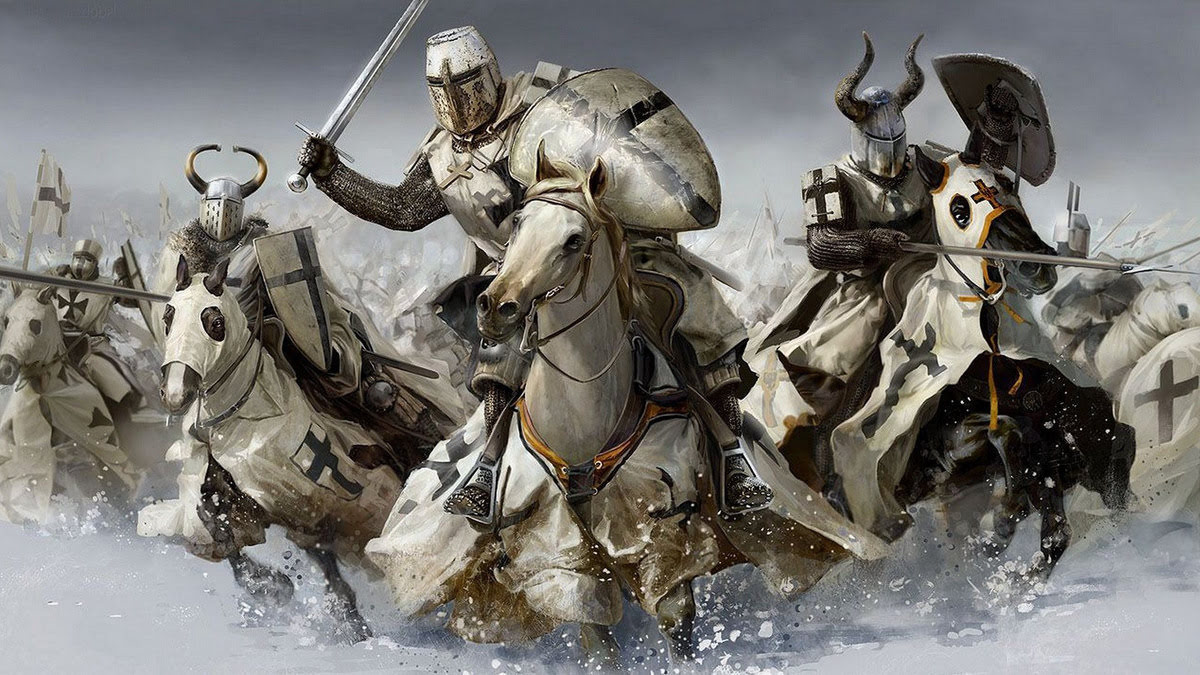 The frst Slavonic tribes came to the territory of Slovakia in the ffth century A. C. One hundred years ago Pannonian Avars disturbed the peaceful life of local inhabitants. This resulted in revolts and in the appearance of Samo state, existed until 658. It was substituted with the Great Moravia, the strength of which reached its top in the ninth century.
In the eleventh century, Moravia was occupied by the lords of Hungary and became part of this state some time ago. The Slovakian territory was under Hungary's influence until the XVI century when the powerful dynasty of Habsburgs, who ruled the Austrian Empire at that time, took the crown.
After the end of the First World War, Czechia, Carpathian Ruthenia, and Slovakia created a Czechoslovakian state. In 1939 First Slovakian Republic was controlled by Germany. This republic became part of Czechoslovakia again in 1945. A velvet revolution of 1989 separated Czechoslovakia into two states – the Czech Republic and Slovakia. In 1993 Slovakia changed its name into the Slovakian Republic.
Facts and fi gures about Slovakia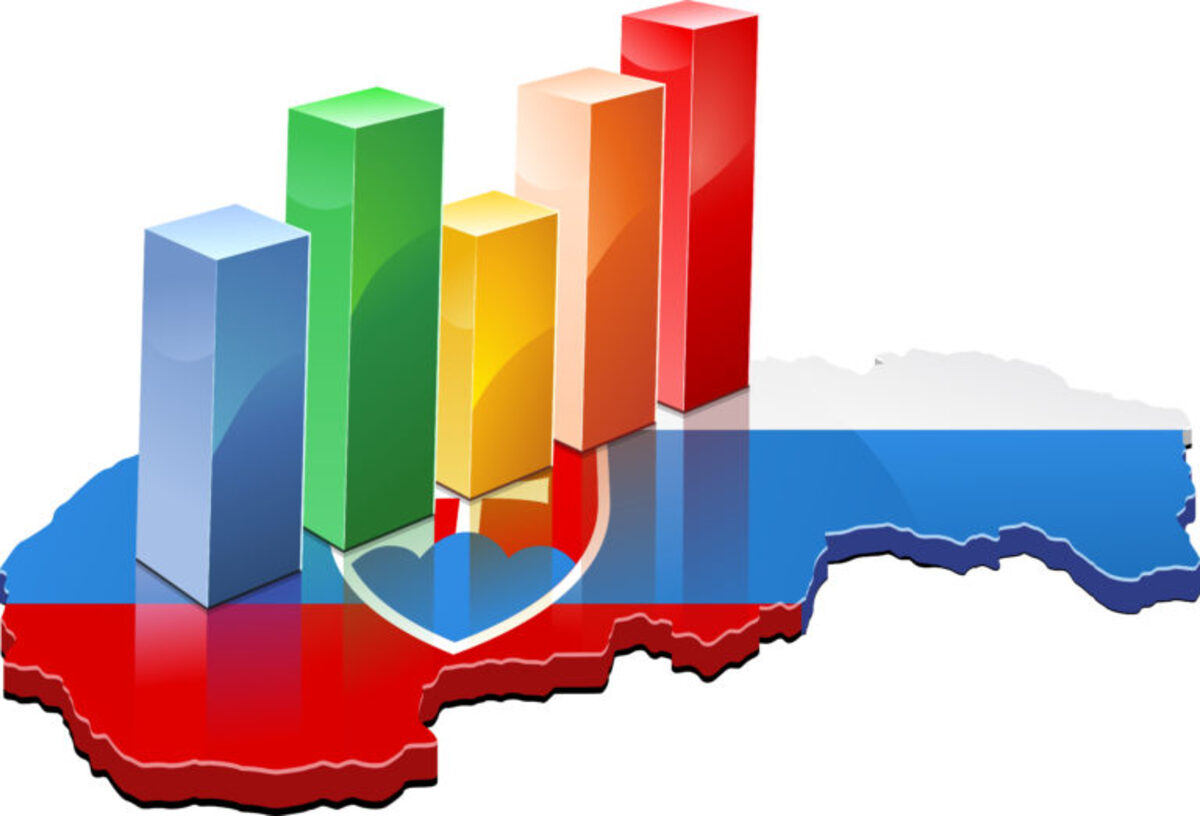 Territory: 49 036 sq. km.
Boundary length: 1 766 km
Population: 5.5 million people (2020)
Capital: Bratislava
Currency: EUR (since January 2019)
Phone code: +421
International code: SVK/SK
International car code: SK
Emergency phone numbers: Ambulance – 112, Fire department – 150, Police – 158
Neighbour states: Austria, Czech Republic, Poland, Hungary, Ukraine
The number of objects included in the World Heritage UNESCO list: 7
Universities: 30, including the oldest technical university – Mountain Academy in Banská Štiavnica, established in 1763
Mineral sources: 1657
The highest mountain: Gerlachovský štít (2654 m)
The longest river: Vag (433 km)
The number of castles and palaces: 645
Caves: 7 000
Slovakian geography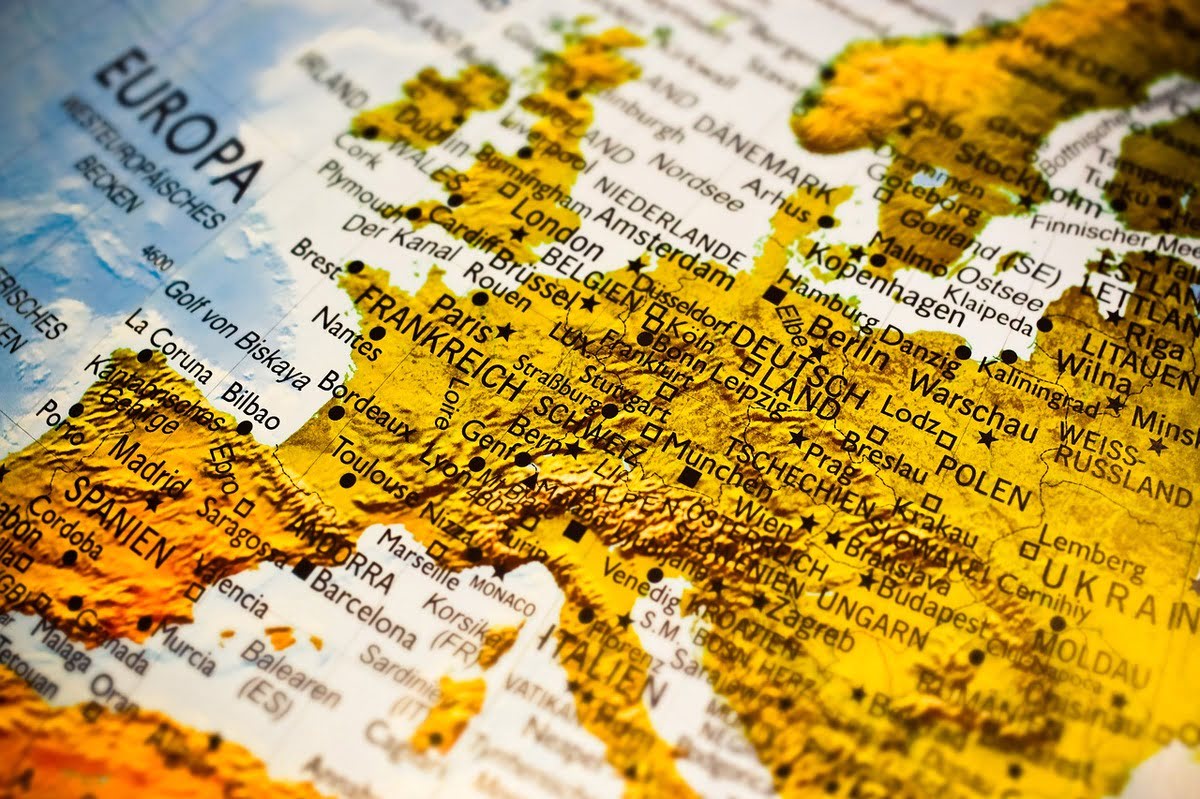 The landscape of Slovakia is defned by the Carpathian Mountains. The highest point of the Eastern European Mountains system is Gerlachovský štít, located in Slovakian Tatras. Sloping terrain, separated by river valleys is located to the South from the splendid ridges. Fertile Danubian Lowland is located to the South-West and SouthEast of those ridges. The total volume of water resources is 50 cubic kilometers. There are 29 rivers in Slovakia including the greatest Danube, Vag, Tisa, Gidra, Bebrava, and Nitra.
Slovakian nature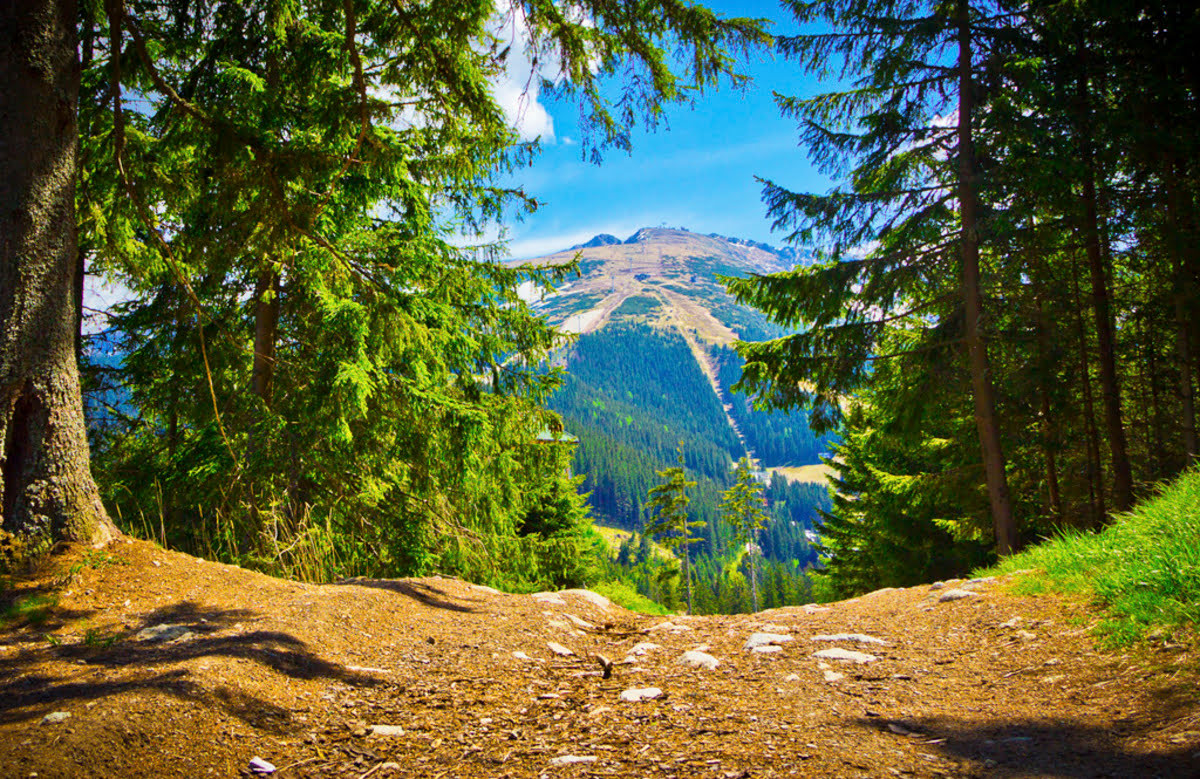 Forests occupy 40% of the territory of Slovakia. Broad-leaved species can be found in the Southern part of the country (oak, beech, ash, lime, maple), while the Northern part is covered by the coniferous trees like fr, pine, and spruce.
Highland is decorated with the multicolor alpine meadows. There are more than 40 000 animal species in Slovakia. In mountain regions, you can fnd wolves, lynx, bears, hares, chamois, deers, golden eagles, grouses, boars, foxes, squirrels, and weasels. Oak groves of Topolcianky nursery are inhabited by bison – the greatest European mammals.
Danubian lowland is the home for rare types of birds including cormorant, white-tailed eagle, great bustard, and white stork. Otters are hunting in the rivers and the beavers are building dams there. You can fnd salmon, minnow and rainbow trout in the mountain creeks.
Slovakian climate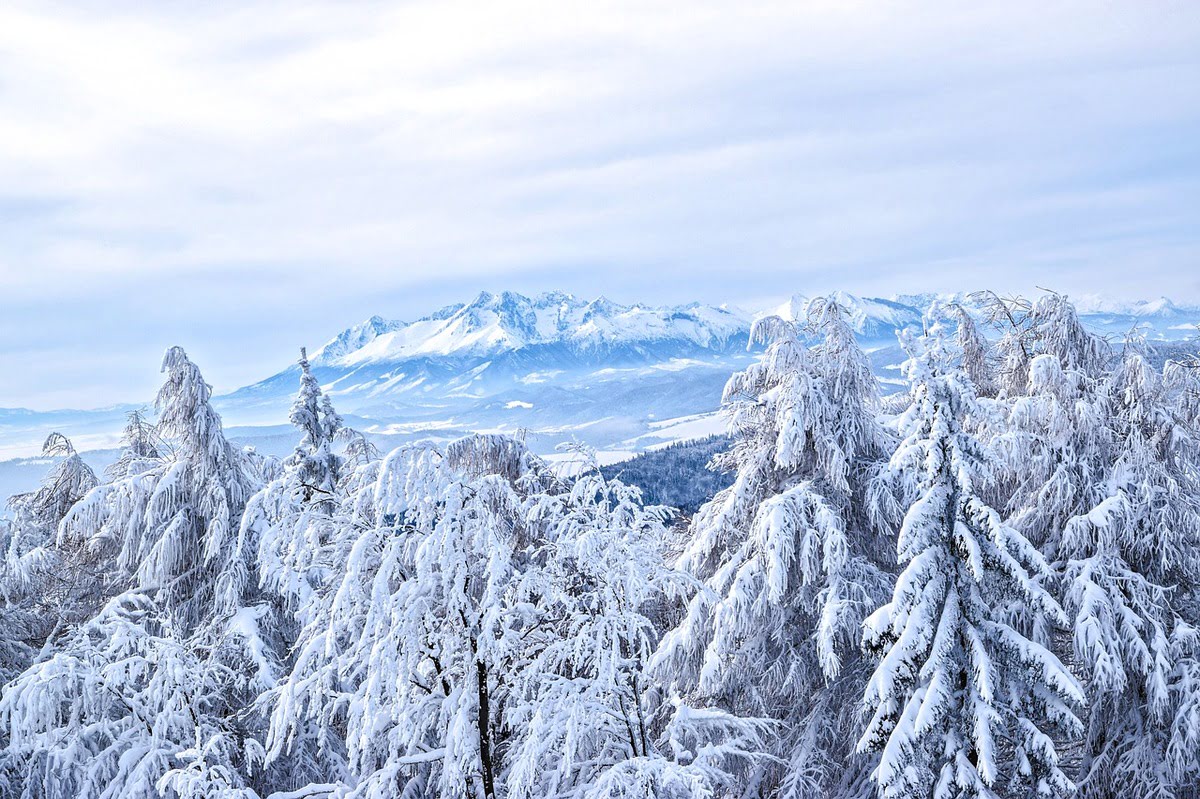 The Slovakian climate is temperate continental with the clear seasons and high-altitude zone. Rainfall varies from the landscape type. The amount of rainfall on plains ranges from 400 to 750 millimeters per year and in mountains, this fgure may vary from 1 400 to 1 900 millimeters per year.
The winter is humid and cold. The average January temperature is -5 degrees Celsius. The snow cover in mountains stays for 4.5 months. Floods can happen in spring. Warm weather establishes in May when the temperature rises to 18 degrees Celsius. The temperature may reach 28 degrees Celsius in summer. There are thunders and rains. In the middle of October, comfortable weather gives way to night frost and long rains.
Slovakian mountains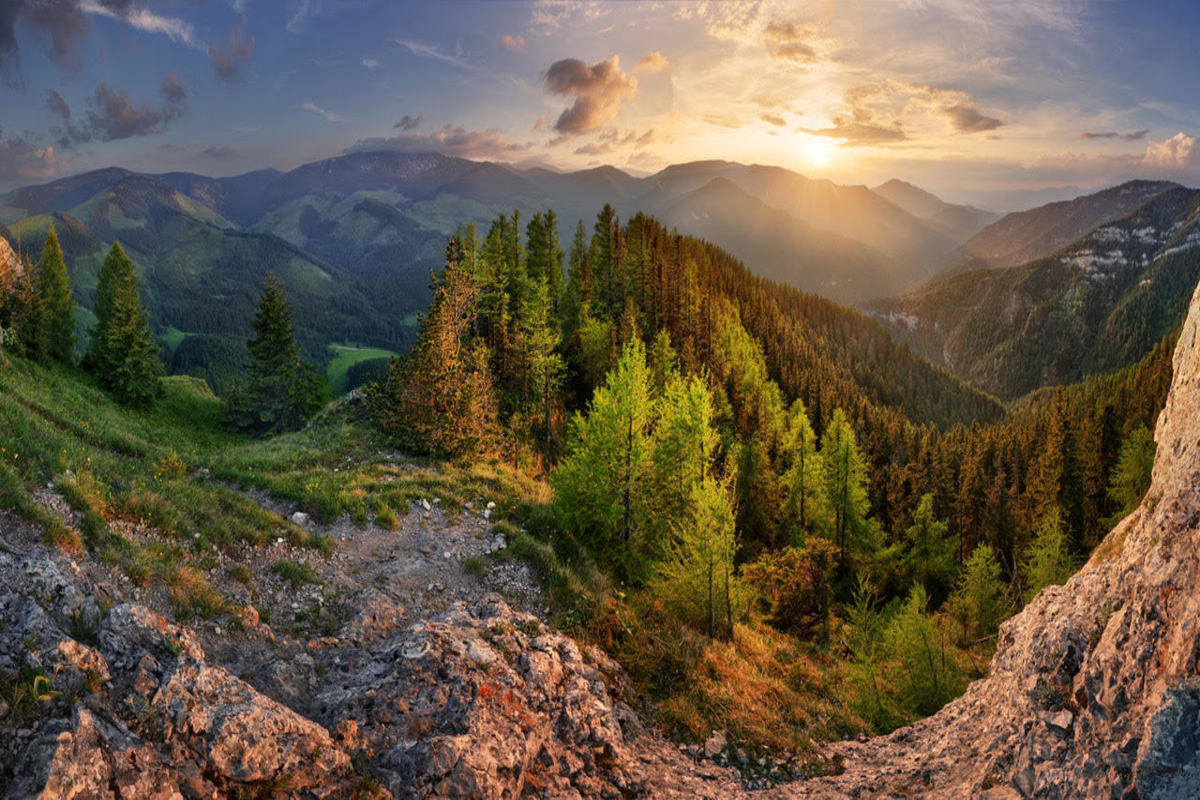 The Northern part of Slovakia is decorated with High Tatras mountains, which are also known as "Slovakian Alps". The square of the system is 260 sq. km and the highest point of it is Gerlachovský štít, which height is 2 654 m. The High Tatras is also known for its ski resorts, waterfall cascades of the Studenyi Potik and glacier lakes, the deepest of which is Veľké Hincovo (53 m).
Low Tatras has also signifcant meaning for Slovakia. It is located in the middle of the Low Tatras region. The highest point of the system is Ďumbier (2043 m). It has plenty of tourist paths and the territory is covered with coniferous forests. Slopes are covered with snow from December to the end of March. Here you can fnd the most popular ski resort in the region named Jasna.
Those who prefer hiking visit Low Tatras for the number of caves, spectacular Liptovský Mikuláš and Kráľova hoľa the favorite hunting site of the Hungarian king Matthias Corvinus.
Slovakian national parks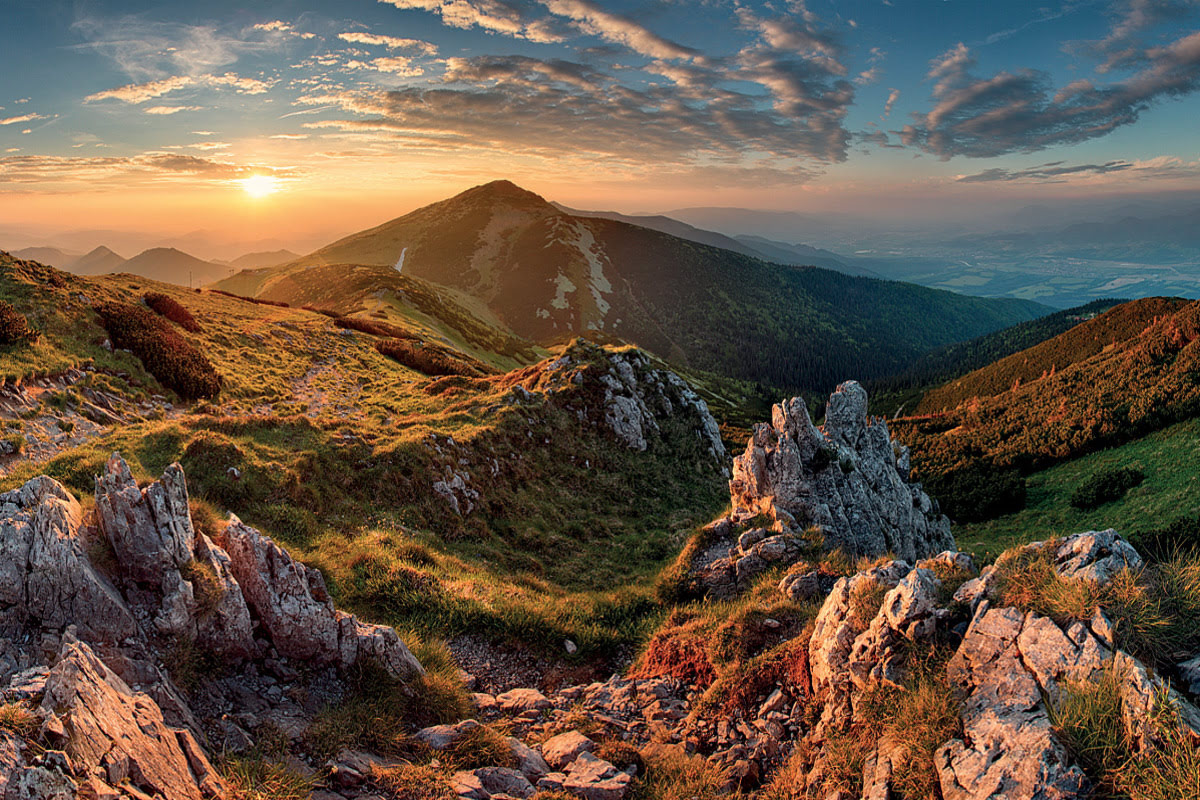 There is no sea in this country but this disadvantage is fully compensated by the savage forests, powerful mountain systems, and picturesque valleys. Slovaks value this rich gift trying to protect it. They have started to create National parks here in the middle of the XXth century, territories with unique landscapes, flora, and fauna. There are nine National parks in Slovakia.
The largest one is Tatras is famous for its cableway, transparent lakes, ski resorts, and alpine routes. Other popular Slovakian National parks are:
Low Tatras with the abundance of karstic caves; Polonyna, which is mostly covered by the beech forests;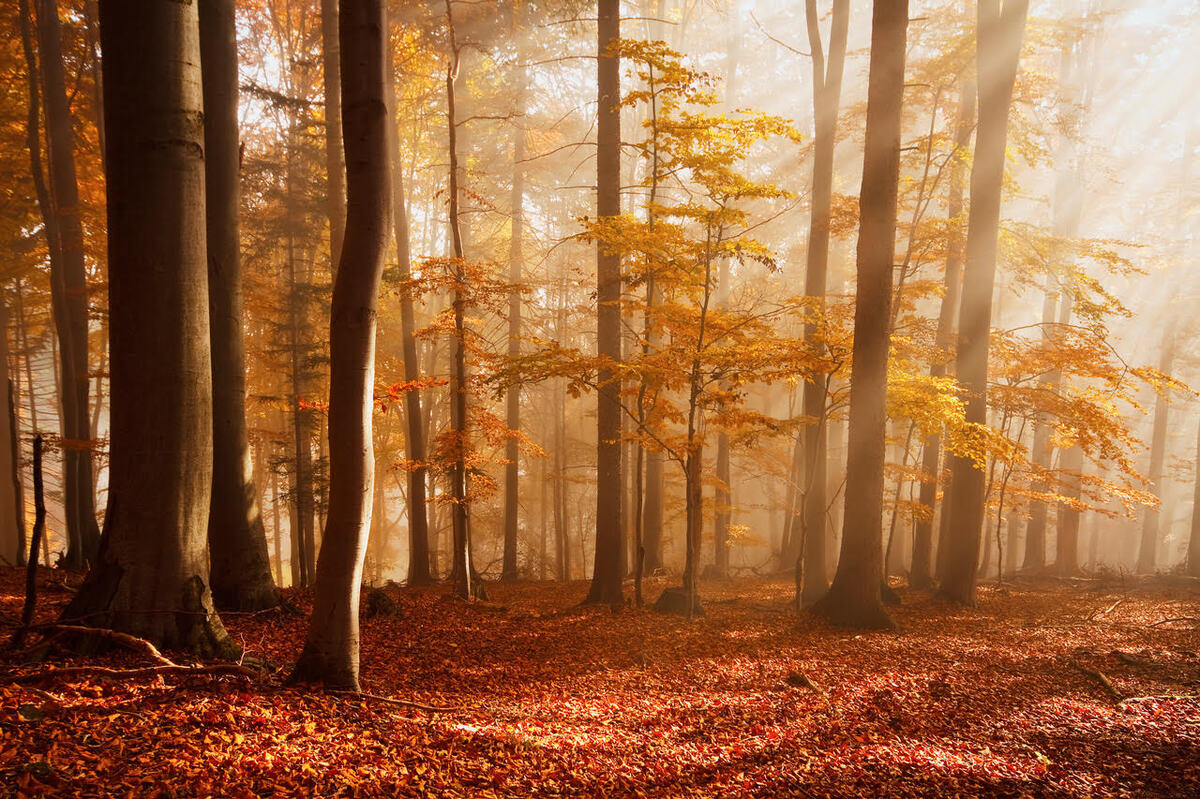 Pieniny, where you can travel down the Dunajec river in a raft; Slovak paradise, cut by tourists paths (300 kilometers long).
The pearl of all National parks in Slovakia is the numerous caves. The four of them are declared the objects of UNESCO World Heritage. 30 cave are public. Natural caves hide underground rivers (Domica), ancient ice coverage (Dobšinská Ice Cave), traces of ancient tribes (Prepostska cave) as well as the colonies of bats (Jasovská cave).
Popular Slovakian cities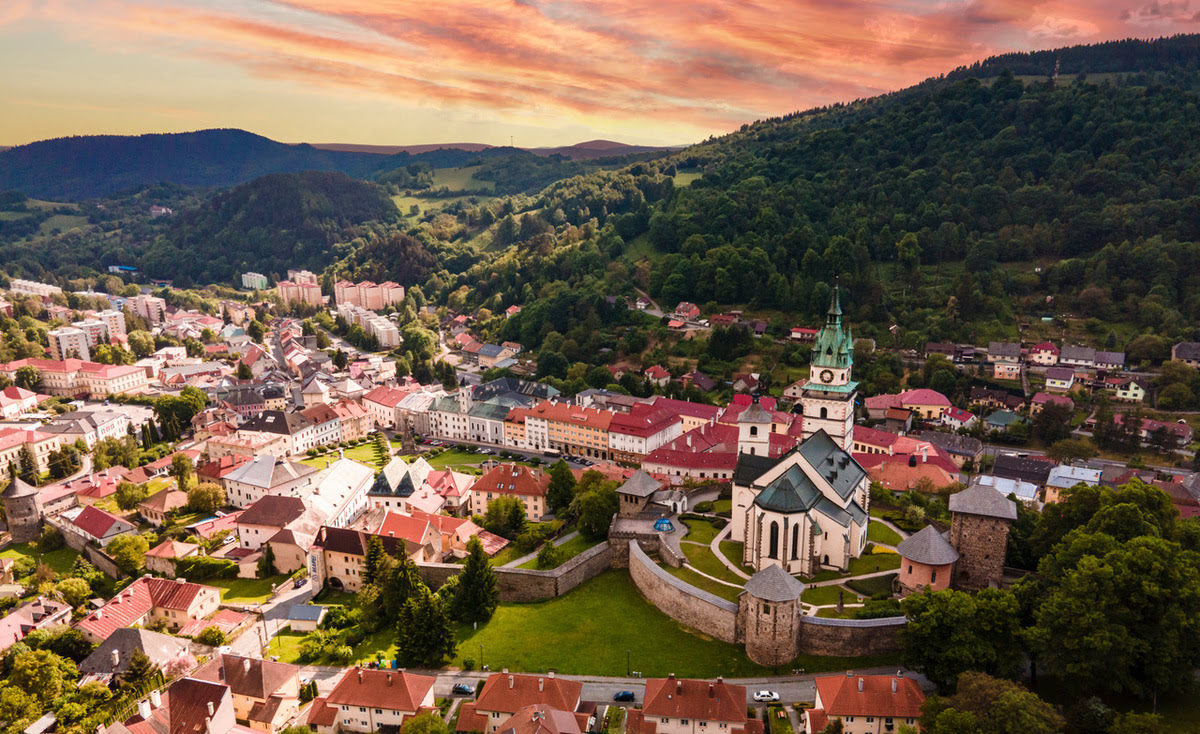 The most attractive for tourists are:
Bratislava. The capital of Slovakia borders on two states – Hungary and Austria. This political, cultural and economic heart of the country is full of charm due to the labyrinth of winding alleyways, old buildings, solemn castles and a large number of bronze statues, which look funny.
Košice. This town is located 440 kilometers far from the capital. The historical part of Kosice was not touched by time. The streets paved with cobblestone contain famous sites such as St Elisabeth Cathedral, Plague Column, Jakabov palác, and Saint Michael Chapel. Restaurants and souvenir shops are close to those famous sites.
Levoca. The center of this small town, located at the foot of the Levoča Mountains is included in the UNESCO World Heritage. Here is located the most unique Slovakian site – the shrine of St. Mary in the St. Jacob Church. Its dimensions are 18.6 m X 6.2 m, which makes it the highest wooden shrine in the world.
Nitra. The history of this oldest town in Slovakia starts in the V century when frst Slavonic villages appeared on the shore of the Nitra River. The cultural wealth of this town includes architectural monuments, theatres, museums and art festivals. A massive agricultural exhibition takes place in this town every year.
Trnava. Due to the sacral buildings, this town located in the Western part of Slovakia is called "small Rome". It was built in the IX century and managed to preserve its historic architecture including fortress walls, gothic towers, and middle age basilicas. Smolenice, located 20 kilometers from Trnava attracts tourists as well. Here you can see a romantic Smolenice castle.
Visitors who are interested in Slovakian history and culture can take a look at picturesque Kezmarok, ancient Zvolen, middle-age Banska-Bistrica, Zilina, Trencin, rich in museums, Poprad (located on the mountain) and quiet Presov, where you can fnd splendid pieces of Renaissance architecture.
Popular types of tourism in Slovakia
The main pillars of Slovakian tourism are sightseeing, healing springs, and picturesque landscapes. All types of tourism can be categorized into four directions – sightseeing, treatment, tracking, and mountain ski.
Sightseeing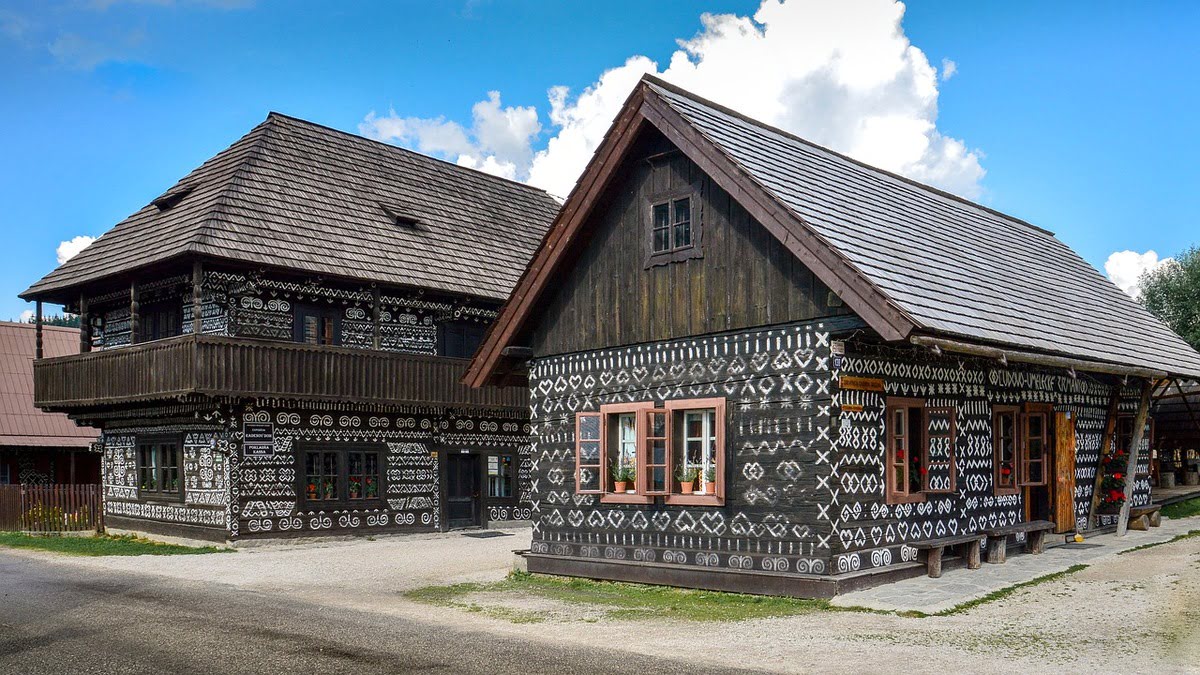 The majority of tourists who wish to learn more about the architectural and cultural heritage of Slovakia start their journey in Bratislava. The shore of Danube is home for mute witnesses of the past ages. St. Elizabeth Church, Devin Castle, Michael's Gates, St. Martin's Cathedral, Bratislava Castle and splendid palaces, combining Barocco and rococo.
You can also participate in an "Eastern Slovakia" route, which includes Levoca, Spisska-Nova-Ves, Spisska Podhradie, Bardejov, and Kosice. Those who loved knights novellas in their childhood can visit middle-age castles.
Healing resorts
Slovakian healing resorts are famous for their curative muds and thermal water (the temperature ranges from 20 to 70 degrees Celcius), which can be applied for skin and body (by drinking or inhalations). There are also additional services like all types of massage, salt caves, physical culture, acupuncture, healing baths, reflex, electro, cryo, and oxygen therapy.
Piestany is the most popular balneological resort of Slovakia. Due to its unique sulphuric mud and sulfate hypotonic thermal water, this resort is the Mecca for thousands of visitors, who wish to heal their digestive tract and motor system.
Healing properties of Turčianske Teplice warm sources are known from the XVI century. Local limestone magnesium and sulfur acid hydro carbonate water are recommended by the specialists when you have a stomach disorder, gynecological problems, osteoporosis, nervous or urogenital system disorder.
Dudince is a unique mineral source resort contains hydrogen sulfde and carbon dioxide. This combination signifcantly increases the effectiveness of the treatment of the heart, vessels, respiratory system, and GI diseases.
Created in the XVII, Rajecke Teplice is famous for its peaty mud and thermal water, containing Calcium and Magnesium. Here you can fnd professional treatment and modern equipment, which makes this resort one of the best balneological resorts in Europe.
The popularity of the Bojnice resort is due to the Calcium Magnesium and Hydrogen Carbonic acid sulfate thermal water, creating ideal conditions for the treatment of the nervous system and motor system diseases. This place is also famous for the Bojnice castle and the oldest zoo in Europe.
Hiking and water tourism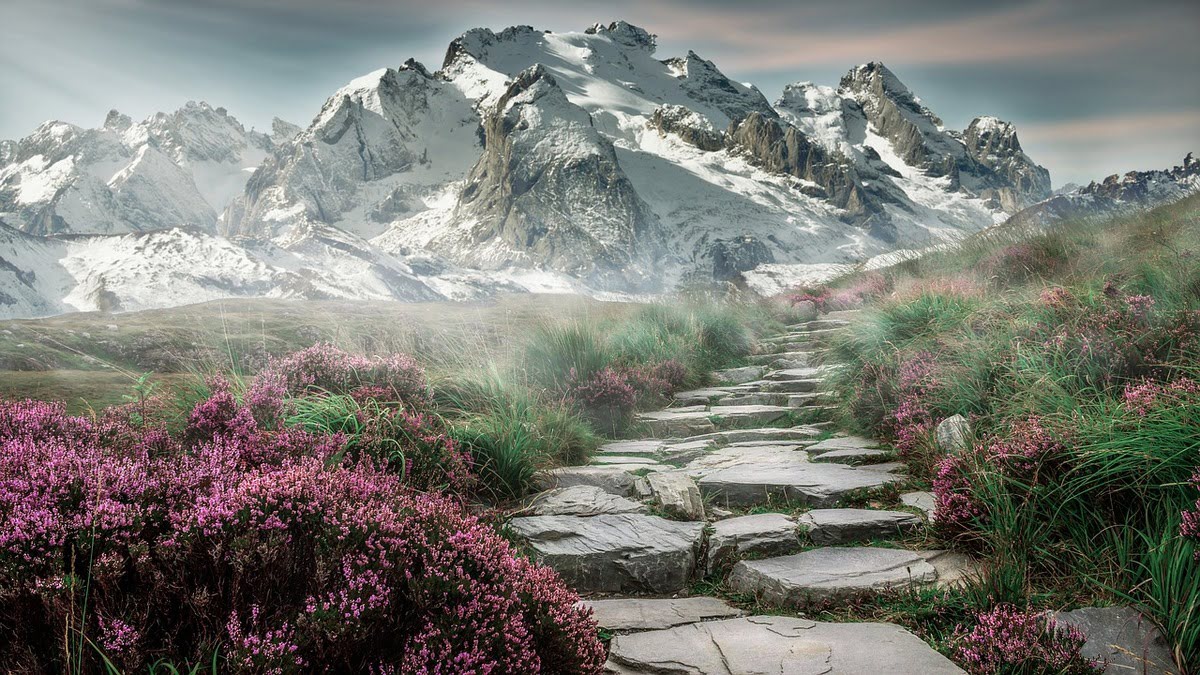 Slovakian hiking is a developed industry including different types of paths equipped with bridges, stairways, comfortable recreation areas, detailed maps of location and plans of each route. You can walk on your own or with a group of tourists, lead by a skilled guide. Those who prefer bikes may use one of 11 roads along the Danube shores, mountain slopes, dense forests, and unlimited valleys.
The High Tatras is a good choice for those who want to combine beautiful nature and physical exercises. All tracks are going through forests, mountain ravines, bubbling brooks and reach mountain plateaus, where you can fnd a spectacular view of the local landscape.
Rafting is a kind of sport that is fastly developing in Slovakia in recent years. There are 63 tracks available for rafting. The most popular is Vag, the longest river in the region. The length of this route is 11 kilometers.
Ski resorts of Slovakia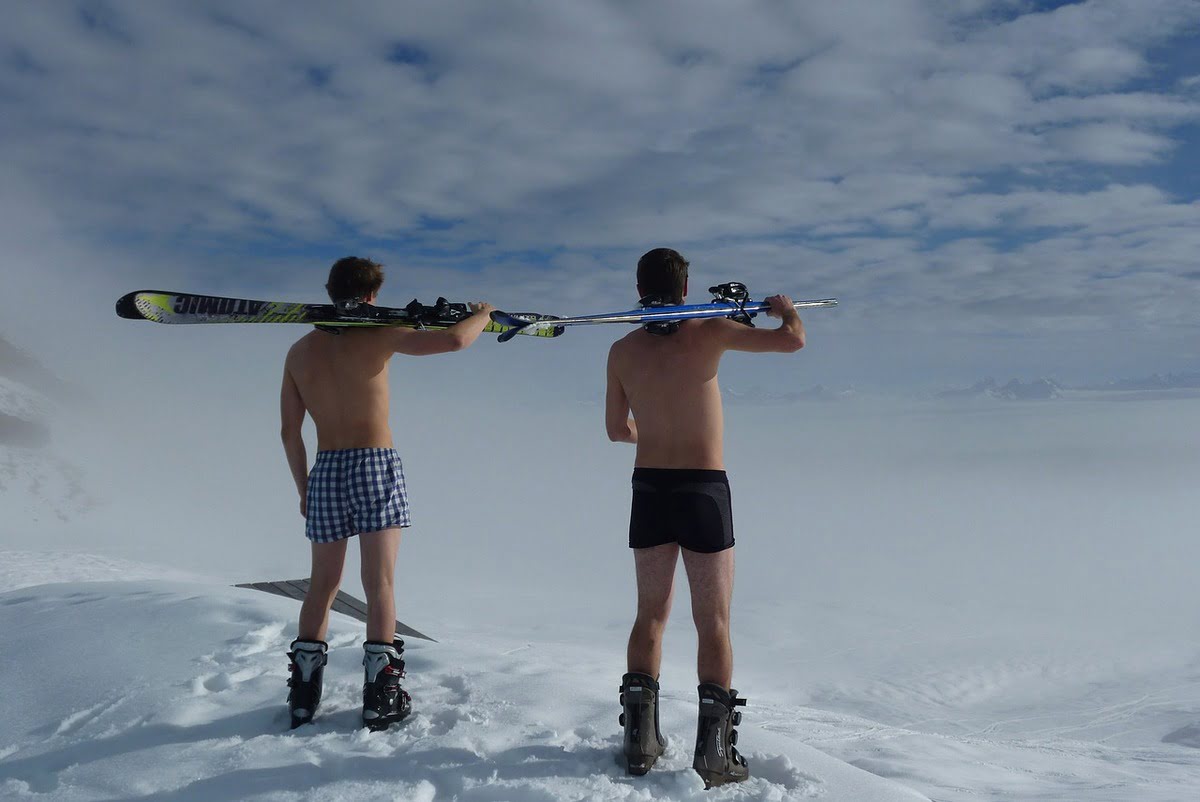 The unique High and Low Tatras views, long ski season (about 150 days a year), well-developed infrastructure, transport communication and high level of service make Slovakia to be called a true winter Eldorado, attracting tourists to go down the picturesque slopes.
Local tracks are a good starting point for beginner skiers who conquer the snowy tops for the frst time. Ski resorts of Slovakia are of family type, you can fnd here top class ski schools for all ages, entertainment parks, special children areas and lifts.
The most popular winter resort in Slovakia is Yasna, which is located between the slopes of the Low Tatras at 2 024 meter height. There are 41 tracks here with a total length of 50 kilometers. The visitors can use any of 23 lifts, stay in local hotels, visit ski schools, paragliding, SPAs, restaurants, ftness centers, swimming pools, etc.
There are also other popular ski resorts including Strbske Pleso, Tatranska Lomnica, Malino Brdo, Donovaly, Stary Smokovets, Vratna, Drienica Lysa.
Sightseeing in Slovakia
Despite Slovakia is a rather small country, it will not disappoint the tourists with the lack of historical and cultural places. The majority of them are located in Bratislava, tourists may not only walk through the streets of the capital but also visit other towns with their castles, splendid palaces, and interesting museums.
Castles and palaces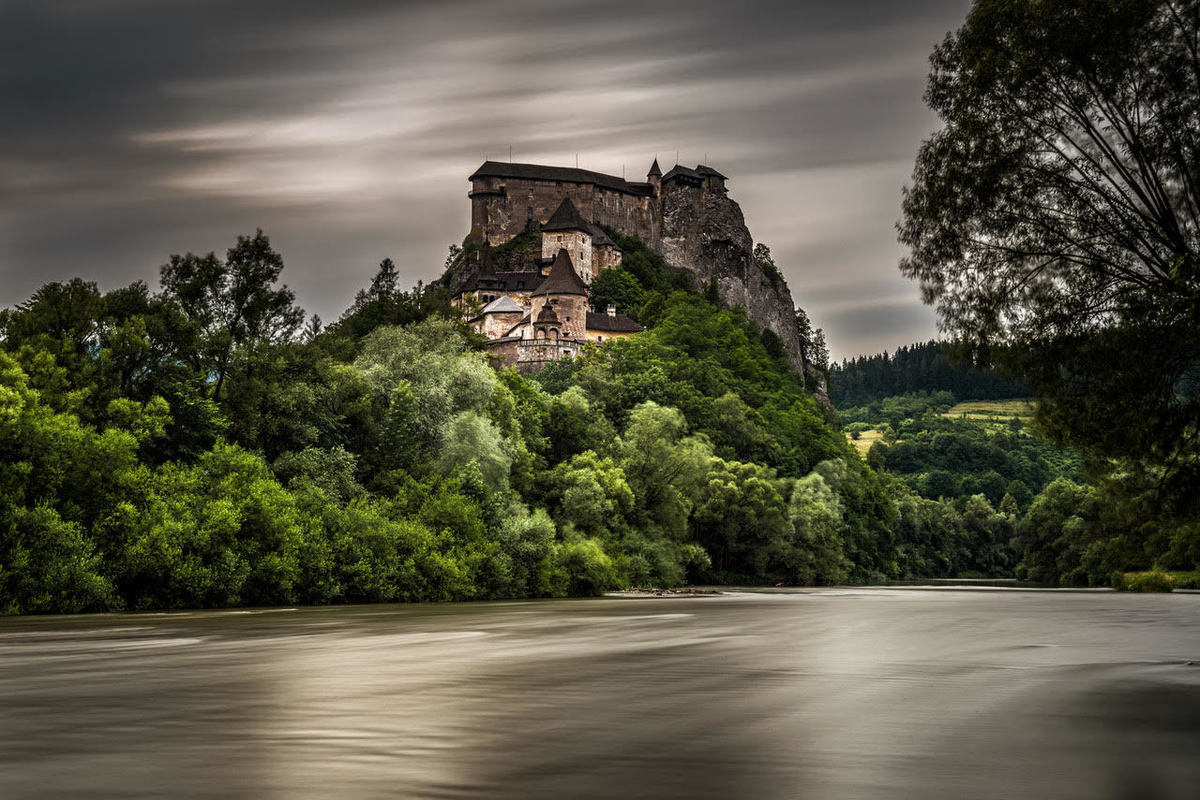 Medieval Slovakian castles with their authentic interior and mysterious atmosphere attract those who are keen on knight novellas and ghost stories. According to the legends, there are ghosts of the owners of the Bojnice castle, built in the XII century. Ancient Trencin allows visitors to learn more about the history of Slovakia, Budatin castle charms with the beauty of the Barokko walls, and the enormous Spis castle is one of the biggest castles in Europe.
The history of Hungarian and Austrian crown dynasties, who ruled Slovakia for a couple of centuries can be seen in the numerous palaces. When you are traveling around the country, you can visit a magnifcent Bratislava Primacialny Palace, classic Sninska manor, picturesque Rusovce mansion, and the Grassalkovich Palace.
Despite all the efforts of the Slovakian government to save and protect the architecture objects, some of them lose their charm with time. This is why the Kingdome of Matus park was created in Podolia. The owner produces and exhibits miniature castle, fortress and palace models, which look like their real prototypes at the times of their height.
Museums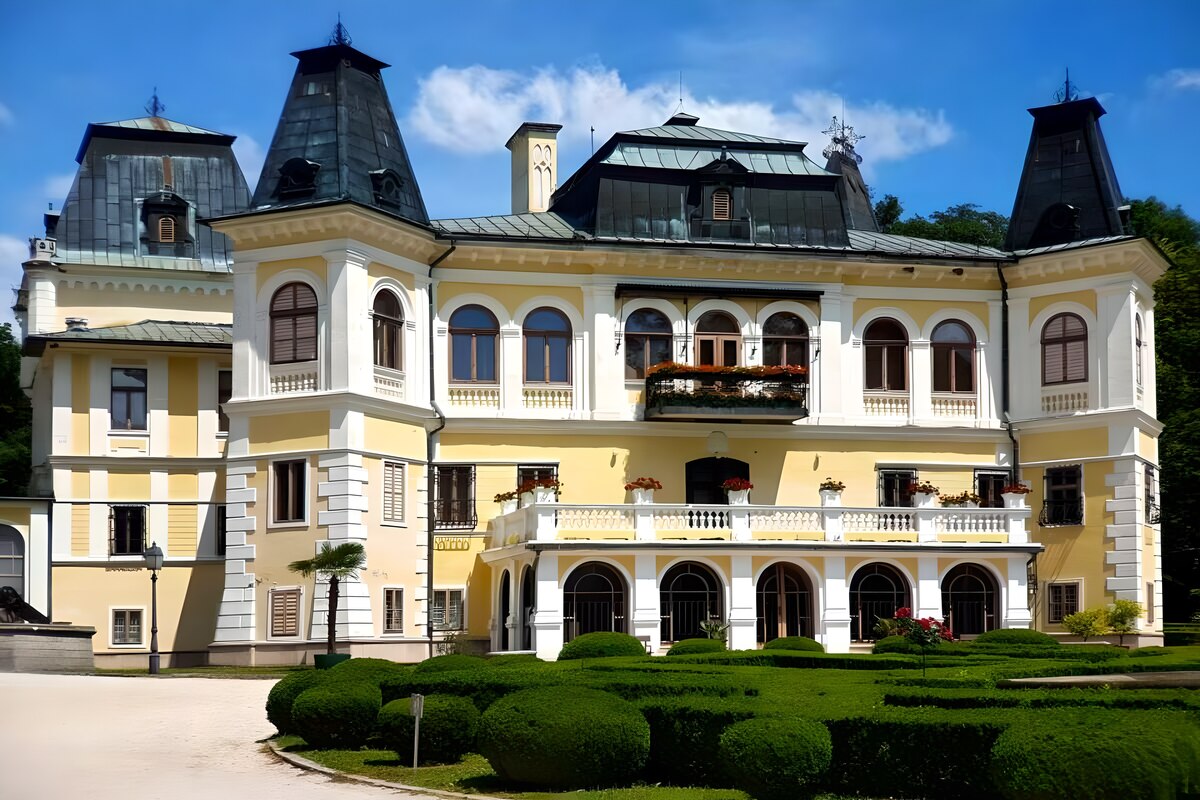 Slovakia offers surprising museums along with famous affliates of the Slovakian natioan museum and the Slovakian national gallery. Those who prefer unusual exhibitions and specimens are able to learn more about the collection of the Pharmaceutical Museum and Watch museum of Bratislava, Post museum of Banska Bistrica, Subterrain Archeological museum of Kosice as well as Wine museum of Presov, located in a building of former prison.
The adepts of ethnography and history will fnd many interesting items during their visits to the open-air museums of national architecture. The most popular is the Skanzen museum located in Stara L'ubovna. The territory includes 25 buildings, constructed between the XIX and XX centuries. Wooden houses, farm buildings and churches show the life of peasants of Spis and Saris mountain regions.
Aquaparks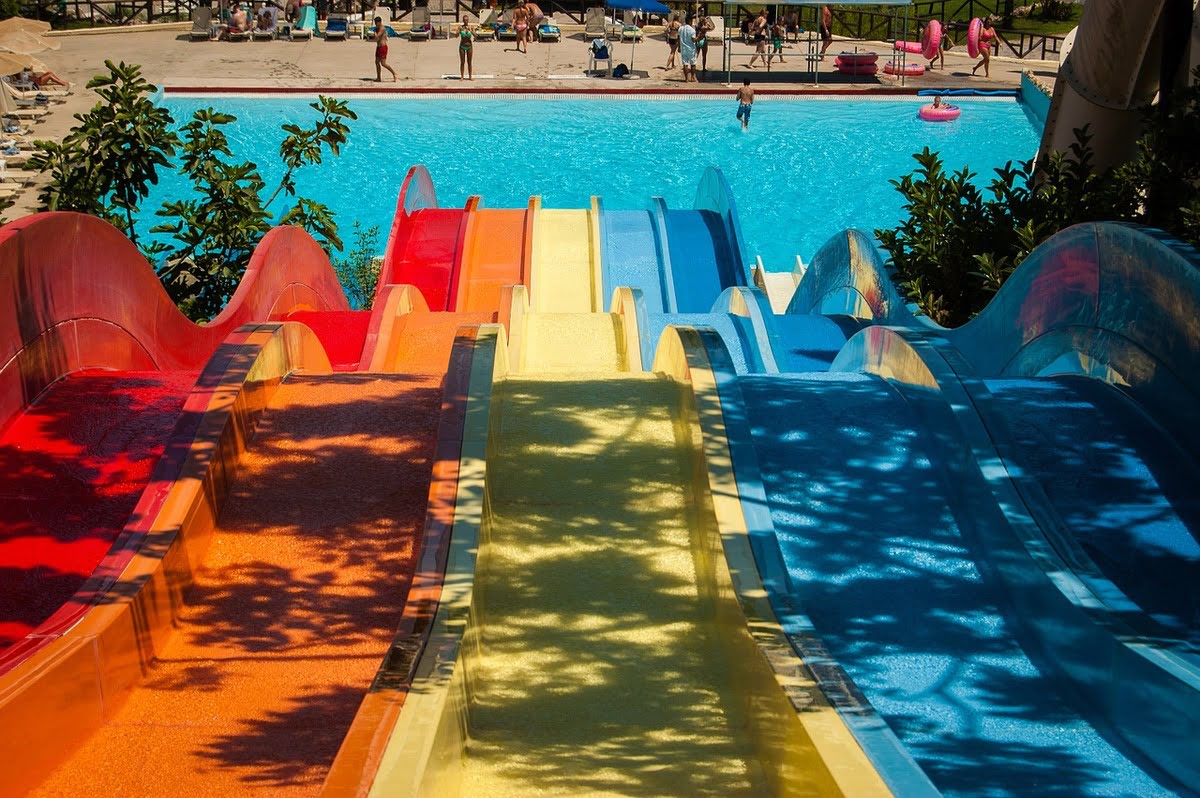 The numerous warm healing sources became the basis for huge aquaparks, which are suitable for family vacations. Those aquaparks are surrounded by mountain slopes and dense forests. They attract those who want to improve their health as well as those who want to hit a nerve on waterslides.
Tatraland, which is located not far from LIptovski Mokolas offers summer for 365 days per year. The tropic paradise charms the guests (both small and adults) with 26 captivating rides, cableway, SPA, saunas, and thermal swimming pools, equipped with mini geysers, massage chairs, and water swing sets.
Turcianske Teplice aquapark, Senec aquathermal, Poprad aquacity, Oravic aquapark, Dolny Kubin aquarelax center, Besenev aquapark and Lucki aquavital park are the closest competitors od Tatraland.
General information on Slovakia
Administrative division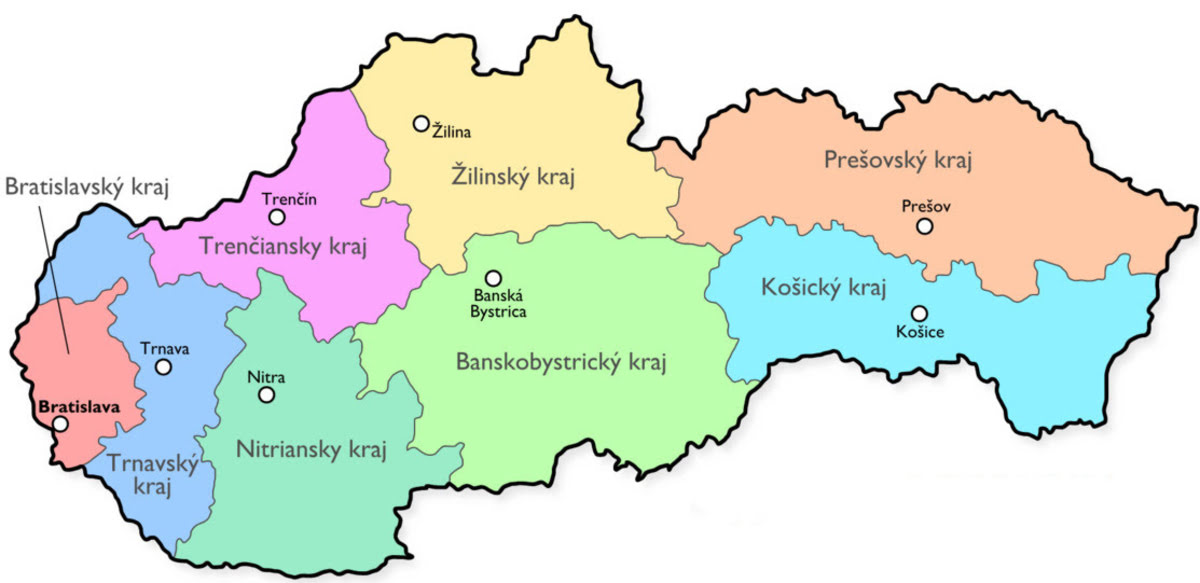 Bratislava region (Bratislavský kraj) area is 2 053 sq. kilomemeters offcial website https://bratislavskykraj.sk/
Trnava region (Trnavský kraj) area is 4 174 sq kilometers, offcial website https://trnava-vuc.sk
Trenciansky region (Trenčiansky kraj) area is 4502 sq kilometers, offcial website https://tsk.sk
Nitriansky region (Nitriansky kraj) area is 6 344 sq. kilometers offcial website https://unsk.sk/
Zilinsky region ( Žilinský kraj) area is 6801 sq. kilometers offcial website https://www.zilinskazupa.sk/
Banskobystricky region (Banskobystrický kraj) area is 9 455 sq. kilometers offcial website https://www.bbsk.sk/
Presovsky region (Prešovský kraj) area is 8981 sq. kilometers offcial website https://www.po-kraj.sk/
Kosicky region (Košický kraj) area is 6 752 sq kilometers offcial website https://web.vucke.sk/
Flag and Coat of Arms of the Slovak Republic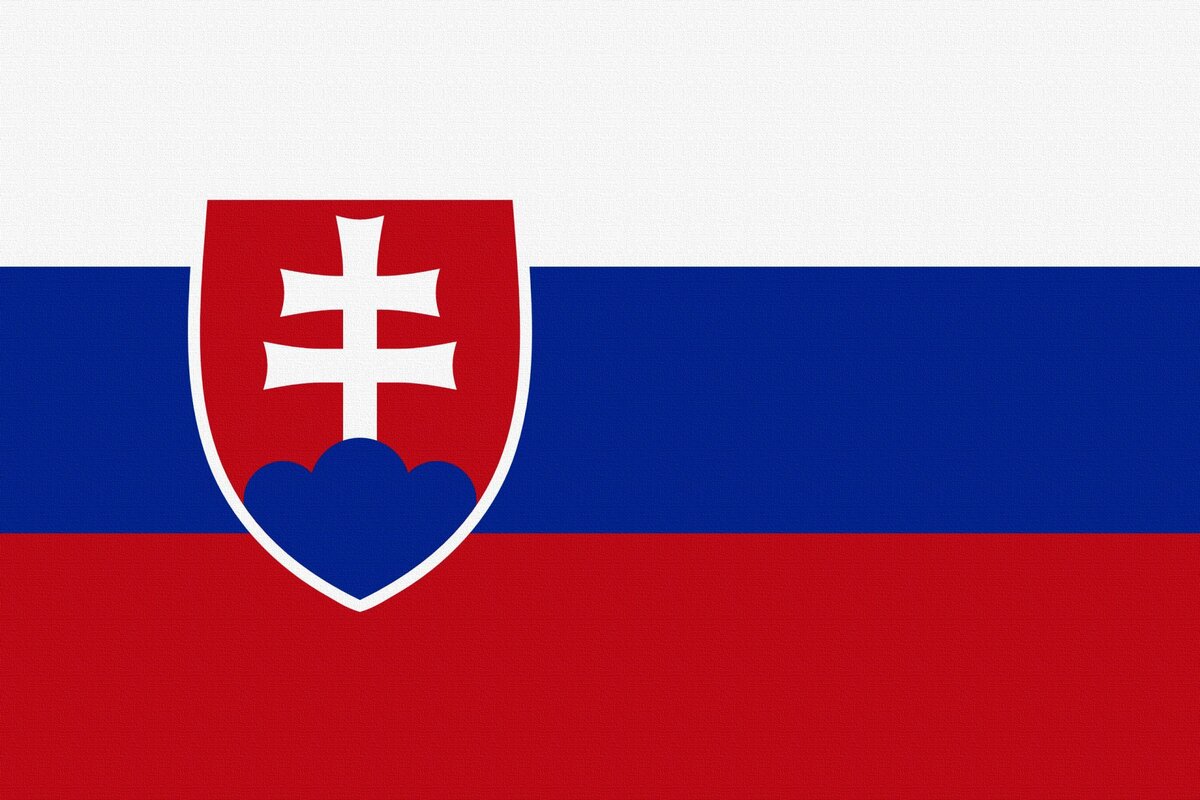 There are three horizontal stripes on the Slovakian flag – white, blue and red. The coat of arms (white double cross with red background) is situated on the left side of the flag. The colors of the flag are symbols of harmony and independence. The flag was approved officially on September 1, 1992.
The Slovakian coat of arms is based on the Hungarian coat of arms and means the connections of those countries. The cross in the center means the Christianity of Slovakia. Mountains of Slovakia: Tatras, Matra, and Fatra. Interesting fact: Matra mountains are located in Hungary.