Date updated: 04/02/2023
Low Tatras
This is a mountain system located in the central part of Slovakia. Low Tatras (Nízke Tatry) is a part of Western Carpathians. The length of the mountain system is 110 kilometers from East to West. Low Tatras are included in the National park. The mountain is famous for its karstic sediments and many caves. There are thermal sources on the surface, glassy lakes surrounded by splendid emerald forest massifs.
Low Tatras are separated from the High Tatras by the longest in the Slovakia Vag river. The High Tatras are famous for their peaks. As for Low Tatras, the height of local peaks is lower and reach 2000 meters only. Those are Dumber (2043 m), Chopok (2024 m), Derese (2004 m). The snow is melting slowly here and you can see snowdrifts even in April. Beautiful sceneries and the well-developed ski industry make this region attractive for tourists.
For the record, the biggest towns of the Low Tatras are Liptovsky Mikulas in the North, Ruzomberok in the North-West, Banska-Bystrica in the South-West, Brezon in the South. The distance between Liptovsky Mikulas and Brezno is 57 kilometers. You need about an hour to cross the region. The Low Tatras is a part of Europe with low buildings, narrow streets, beautiful puppet houses, and comfortable courtyards.
The Low Tatras ski resorts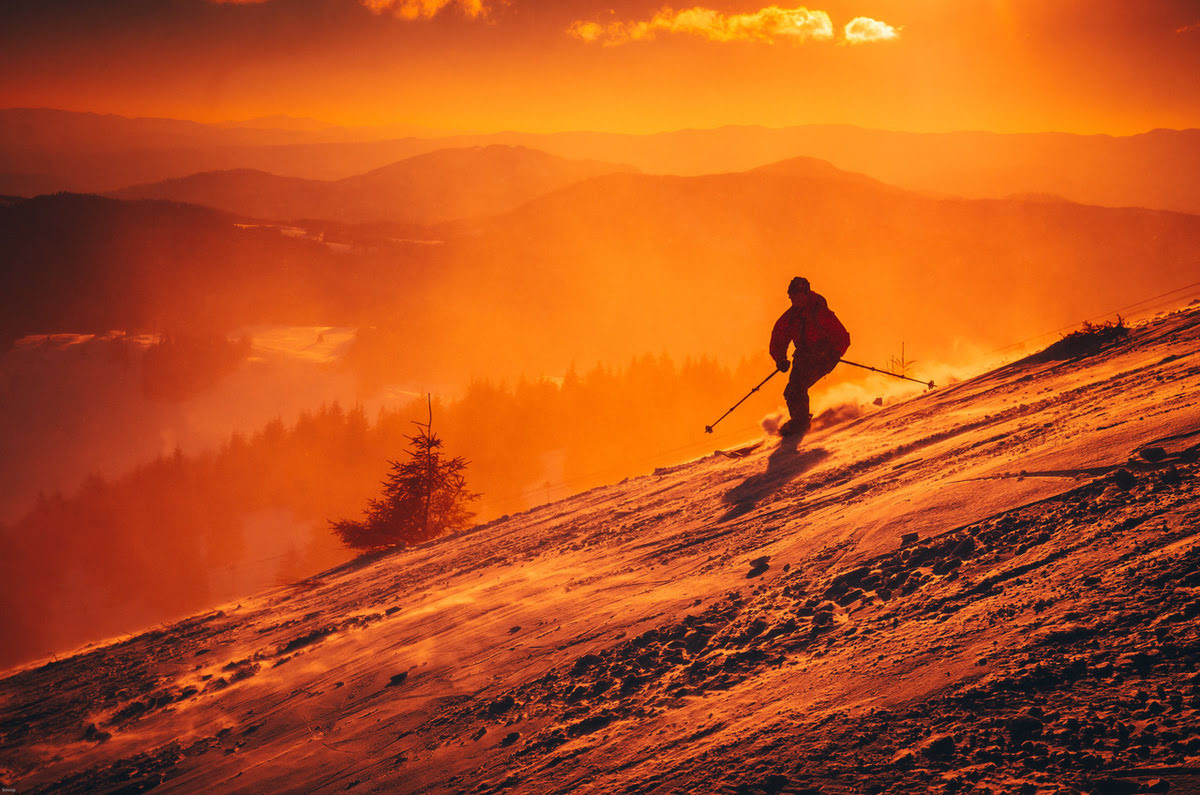 Tourists from all over the World come to Low Tatras in winter to conquer mountain slopes. There are many ski centers that meet all the necessary standards. Competitive prices and splendid views are the bonuses for those who come here to ski. This region is similar to the Alps. As there are lots of ski centers, we are going to cover the most popular.
Jasna is the most popular ski resort in Low Tatras. It is considered to be the best ski resort in Eastern Europe. It is located on the Northern and Southern slopes of Chopok. FIG association conducts competitions here during the season. Not only skiers but also snowboarders take part in the competitions.
The total length of the tracks is 50 kilometers. There are parts for both novices and skilled skiers. Freeriders can also fnd some black tracks here. It is unnecessary to think about the weather as there are powerful snow machines that will provide ideal coverage even if the temperature is high. There are 23 lifts here that can take around 30 000 skiers per hour. You can stay in comfortable hotels or small campings.
Tale is located to the South of Jasna on the slope of Chopok mountain in the very beginning of Bystranskaya valley in the suburbs of Brezno. Tale includes three ski centers – Chopok Juh, Ski Tale, and Myto pod Dumbierom. There are all necessary conditions for comfortable skiing and time spending. Here you can fnd various tracks, multiple lifts and snow machines. A ski school works for those who want to take their frst lessons including children.
There are cafes, restaurants, night clubs, open swimming pools and saunas here. You can visit Banska-Bystrica and Bystrica cave as well as Tatraland aquapark from here.
Donovaly is another famous Slovakian ski center, located in Banska-Bystrica suburbs. This resort is situated 960 meters above sea level. All tracks are on the main slope of the Low Tatras. Their total length is 11 kilometers. There are tracks for both novices and skilled skiers. Those who prefer cross-country skiing will enjoy 20 kilometers of flat tracks. Donovaly is famous for one of the best children ski schools in Europe. It is called Fun Park and receives children from three years old. There are also other entertainment features including aquapark, several spas, night clubs, cafes, and restaurants. Those who are tired of skiing will enjoy their stay here.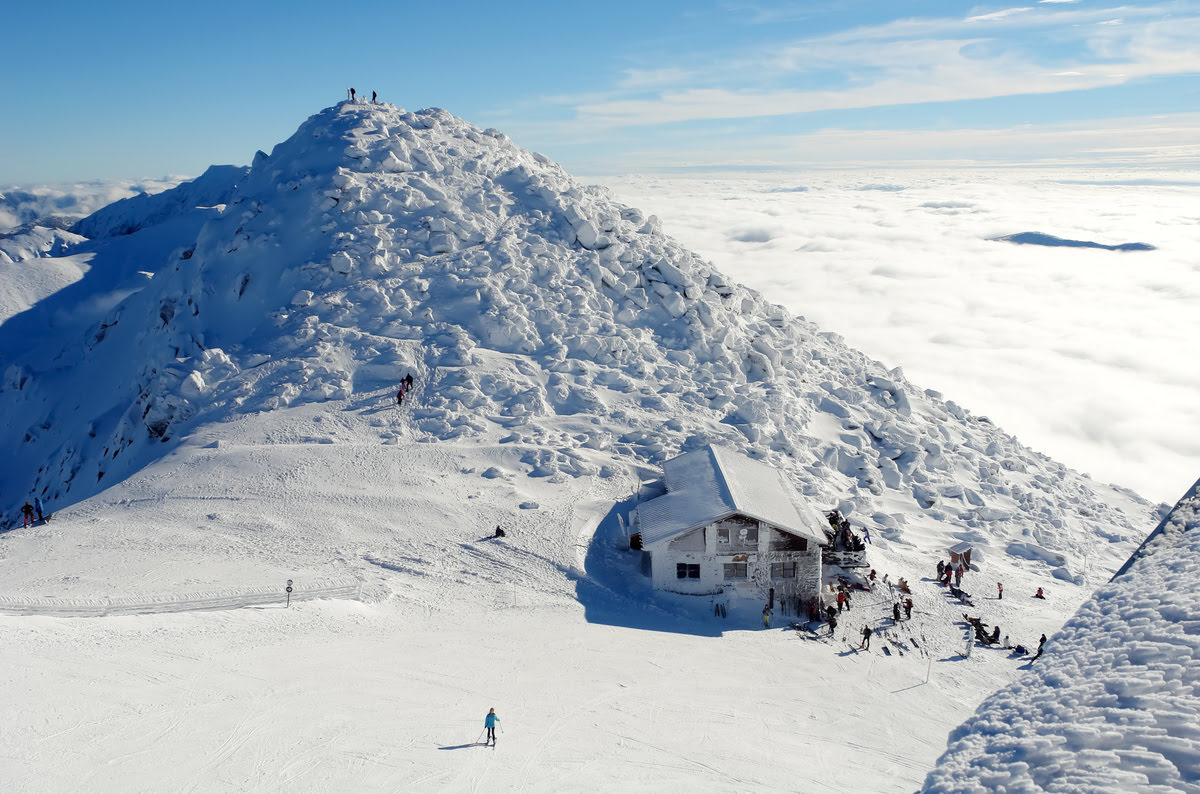 Ruzomberok is a beautiful town surrounded by ancient castles. Here you can fnd another ski resort called SkiPark Ruzomberok Malino Brdo. Seven tracks with a total length of 8 kilometers are offered to the tourists. Some of them are well illuminated allowing skiers to enjoy night skiing. There are nine lifts including four, designed for children as there is a local child ski school. You can also use tubing here, there is a separate track for this type of riding.
Certovica is located close to Vysna-Boca. The local ski center is located on the mountain with a romantic name Certova Marriage. All just married are welcomed here for fun. The tracks are located 1120 to 1460 meters above sea level. There are six slopes and almost all of them are red, which means they are for professional skiers. Free riders can also fnd some black tracks in Certovica.
Bacova Roven is a small village located 29 kilometers from Liptovski-Mikulas. This ski center hosts the European slalom Cup each year. There are three slopes here including two for skilled skiers and one for the novices. Three ski lifts are active. You can take meals here in small cafes.
From December to March the life is boiling here but even after the ski season is done, tourists are still coming here. Low Tatras is a year-around resort. When the snow melts, you can walk around. There are several routes here and you can walk, breath fresh air and admire local beauties. Lifts are partially working and they will take you to the peaks from where you can see the view of half of the country.
For the record, the most popular Low Tatras hotels are «Grand Jasna», «Druzba», «Hotel Galeria Thermal Bešeňová», «Galileo Donovaly», «Hotel Pošta». The closest international airport is Poprad. If you are in Bratislava, you can take a train to Liptovski-Mikulas and exit at Ruzomberok.
Low Tatras Sites
This region is an unlimited source of opportunities and can surprise even a discerning tourist. The highest point of activity of hiking is from July to August, but there are many guests in autumn too. Tourists come in April-May as well but it is cold here and the snow is still melting. You need to wear rubber boots.
Demanovska valley is the heart of Low Tatras. It is located in the center and is the main tourist resort here. Ski industry came from here in the 1920s. The Famous Jasna resort is located in this region. You can fnd most of the sites in this region and a part of them is hidden under the terrain.
Demanovska Svobody cave was found in 1921. Its length reaches 6.5 kilometers. Around two kilometers are open for the visitors. There is a true city under the terrain including colored halls, high arches, columns. They are accompanied by the descending stone icicles, trees, flowers, vine branches. This unique interior was created for thousands of years.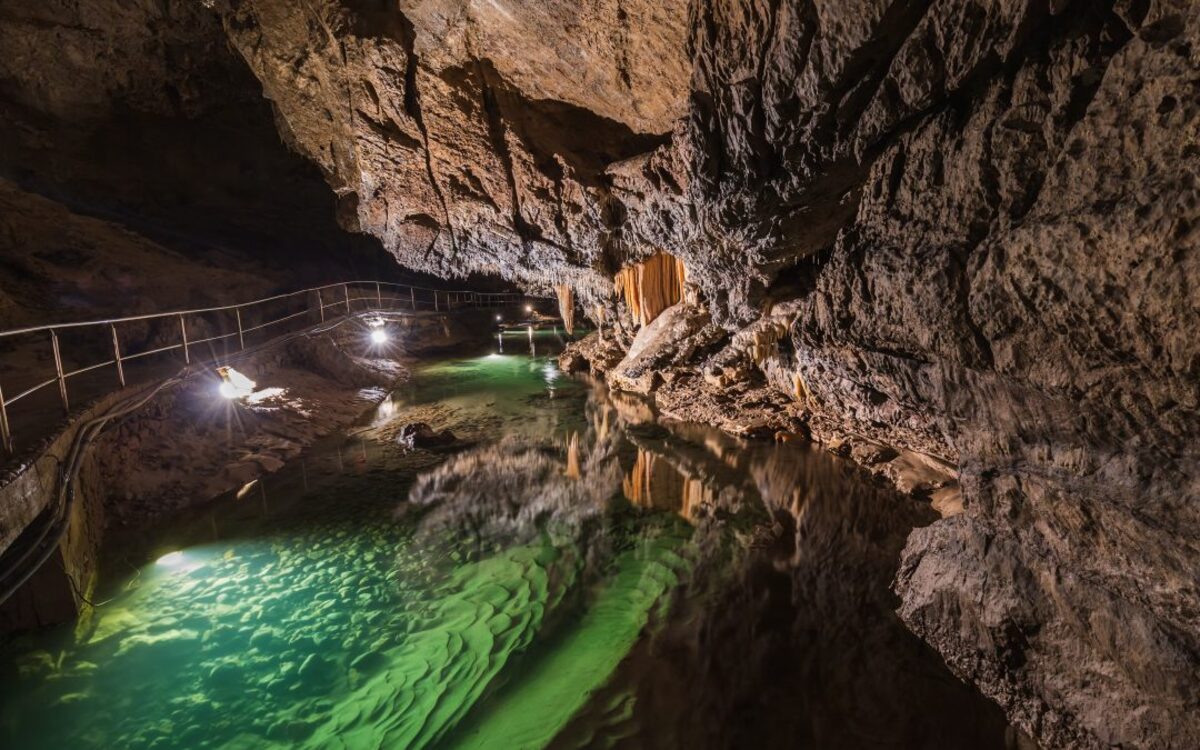 Demanovska Ice cave reminds the kingdom of Snow Queen or the kingdom of Elsa from Cold Heart. Its interior is made of ice, which never melts. The cave has two levels. The upper is stony and the lower is icy. Frozen waterfalls, winter caves, spacious galleries decorated with natural chandeliers attract tourists here. It is cold and bright inside. The ice is crystal with a blue sheen. It flls the space inside with a splendid shine.
This cave was found during the Medieval period. In the upper level, the remnants of a bear were found. Local inhabitants thought those were remnants of a dragon. This is why this place was called a Cave of a Dragon. The cave is open from May to October. There are about 170 caves in Demanovska valley and their length is 40 kilometers.
The Cave of Dead Bats has a talking name. This is not a metaphor, but a reality. There are many petrifed bats bones there. The age of remnants if about six thousand years. There are a couple of routes for tourists, but you should be accompanied by a special guide with you. It is windy and cold inside.
This place is located in Brezno suburbs in the Sothern slope of Dumbier mountain. Its entrance is 1750 above sea level. This is the most highly situated cave in Slovakia.
Bystrica cave is situated in the Southern part of Low Tatras close to Bystrica. It is one of the best places for speleotherapy. Special chairs are established right below the terrain. Visitors stay here for 40 minutes breathing healing air, rich in silica and other mineral elements. This is a good place for those who have respiratory diseases. Besides, the cave is beautiful, its halls have original names including Treasury, Hell, Canopy Hall, Collapsed Grotto.
Liptovska mara lake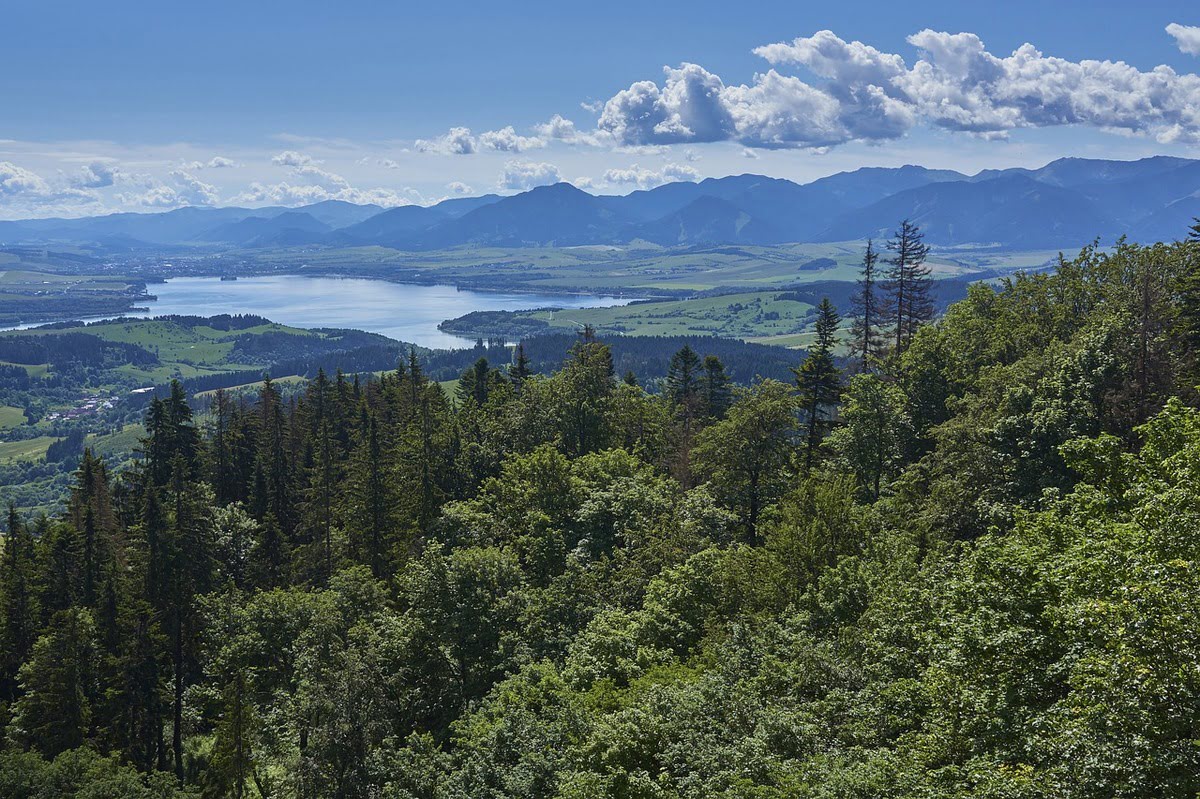 This is the biggest lake in Slovakia, located in the Vah river in the Northern part of the city. This is an artifcial lake, appeared in 1975 and was used as a power plant and dam in case if Vah bursts its banks. Several villages were flooded, railway line and highway were relocated during the construction works. All important cultural objects were dismantled and transferred to the Pribylina museum of Liptov village.
LIptovska Mara is used as a big reservoir as well as a resort. You can swim here, take siling lessons, do windsurfng, go on boats and view the reflecting water surface, which meets the Low Tatras peaks on the horizon.
Vrbitske lake is a part of the Demanovska valley. Multiple routes lead here. The lake is small but very beautiful. Mountains and forests are reflected on the surface of this crystal clear lake. There are several benches around the lake, where you can stay for a while. Once you are ready, you can move further to see the beauty of the natural treasure of Low Tatras.
Places to visit in Low Tatras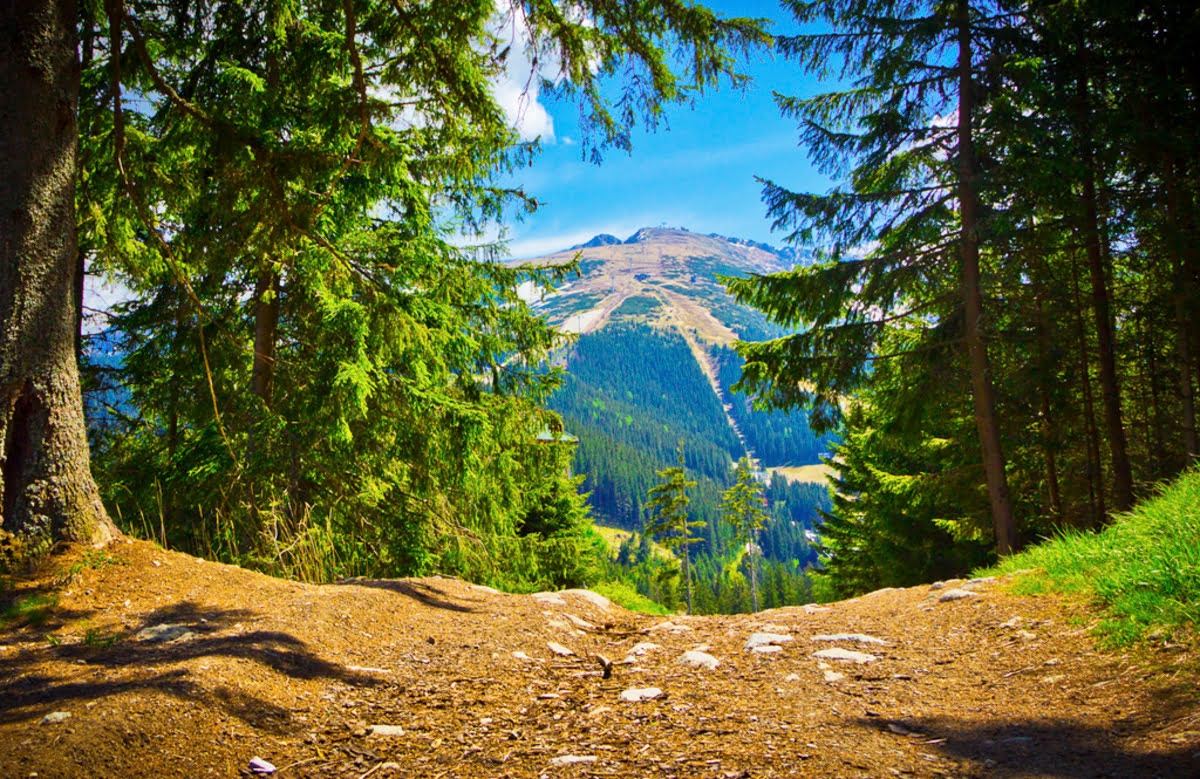 This region offers a wide range of opportunities. Visitors of all ages can fnd some interesting things to do there starting from slow promenades and ending up with extreme sports. There is a short list of activities you should do here to make a complete picture of the region in your mind. Those recommendations are for all tourists of all ages.
Arboretum in Liptov is a huge botanical collection of flora that came here from all regions of the World.
There is also an old castle, which looks good even today.
Kralova Hola can be translated as king's meadow. Matias Korvin hunted here in the XV century. Today this place offers a good view of the surroundings. This place hosts festivals of popular and church songs. The action and the acoustic are fascinating even if you do not know Slovakian at all.
Bojnice castle is located in Bojnice, which is not far from Banska-Bystrica. This is the most romantic construction in Slovakia. It was rebuilt many times and has a gothic style currently. This castle is similar to the fortresses of Loire. An international ghost festival takes place in Bojnice at the end of April and at the beginning of May.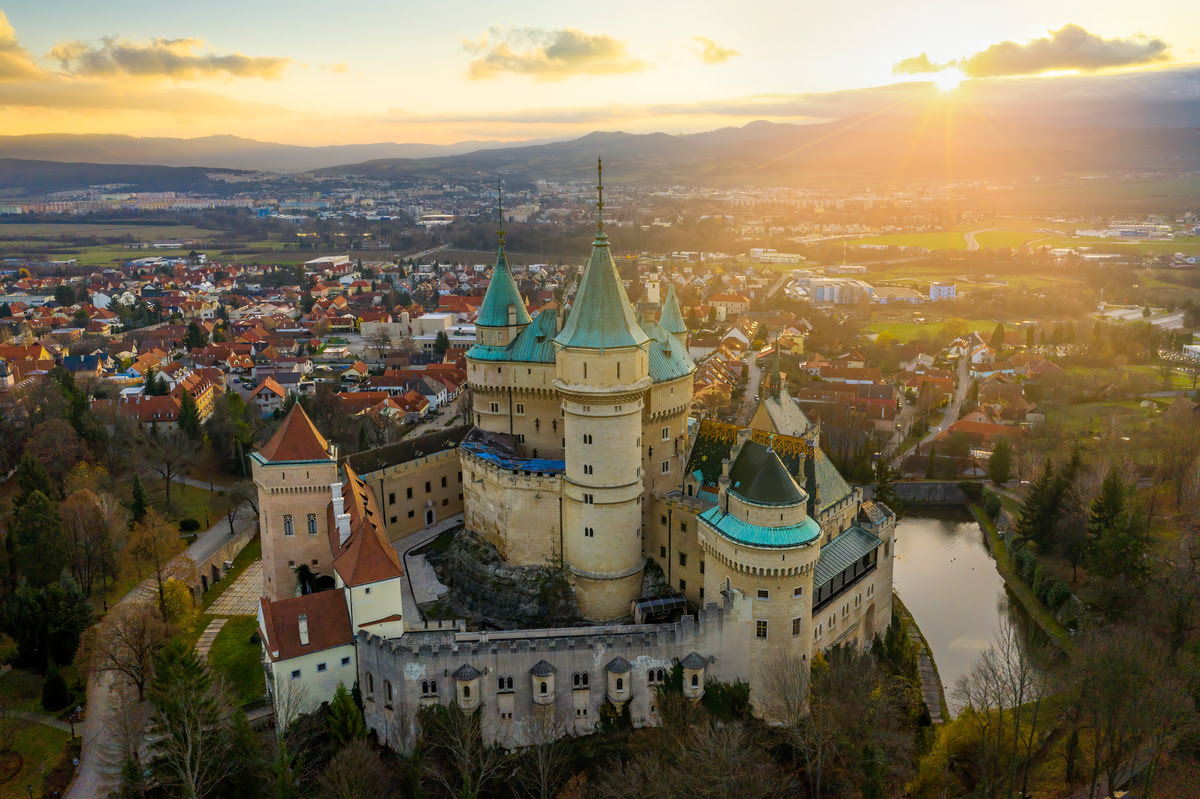 Besenova thermal source is a unique year-around complex including outdoor and indoor swimming pools with mineral water, multiple slides, spas, massage rooms, restaurants, hotels, etc. Tatraland is located here. There are interesting activities for both children and adults. You need at least one day to enjoy this place.
Pribylina museum is located in Liptov. It was created in 1920 during the creation of Liptov Mara artifcial lake. Several small villages were flooded. To save important architectural objects, they were disassembled and moved to Pribylina museum. A gothic-Renaissance estate from Parisevce village and gothic Saint Mary Church from Liptov Mara (the artifcial lake was called after this village) attract tourists' attention.
Low Tatras welcome to all. This region increases the number of tourists as there are all key factors of success here. Visitors are offered a developed ski industry, splendid nature, unique architectural and historical objects. Low Tatras is the region with snowy tops of trees, mysterious caves, breathtaking views, covered with clouds. This is a reserve region of Slovakia. Life is low here. You will want to come here again to feel the atmosphere of Low Tatras and to dive into this beauty.