Date updated: 04/01/2023
Great Fatra
Great Fatra (Veľká Fatra) is a national park in Slovakia, situated in the north-west and centre of the country. It is one of the nine protected areas of the state and is best known for its nature. There are numerous mountain slopes, forests, waterfalls and gorges. There are also interesting caves and thermal springs.
It is this natural richness that attracts tens of thousands of tourists to Great Fatra (Velká Fatra) every year. They come both in summer and winter. Of course, holidays differ depending on the season, but there is always a certain appeal.
The history of Great Fatra
Back when Slovakia did not exist as a separate state, but was part of the Kingdom of Hungary, the Fatránsko Tatránka region was considered a protected area. It was used as hunting grounds. Wolf, bear and lynx were frequent visitors here. By the way, many fauna representatives still live in Great Fatra.
The Hungarian nobility liked to hunt there. Even members of the royal family loved to hunt there. They built a few castles in the surroundings, which survived to this day. Tourists visit them with great pleasure.
At the beginning of the 20th century the area of Fatra and Tatra became state property. Recreation centres and sanatoriums were built there. In 1971 these lands were declared a nature reserve. In the very early 2000s the status was upgraded to a national park. It means that any activity in this region must be approved by the authorities. Any disturbance or damage, such as deforestation, is strictly punishable by law.
Geography of the Great Fatra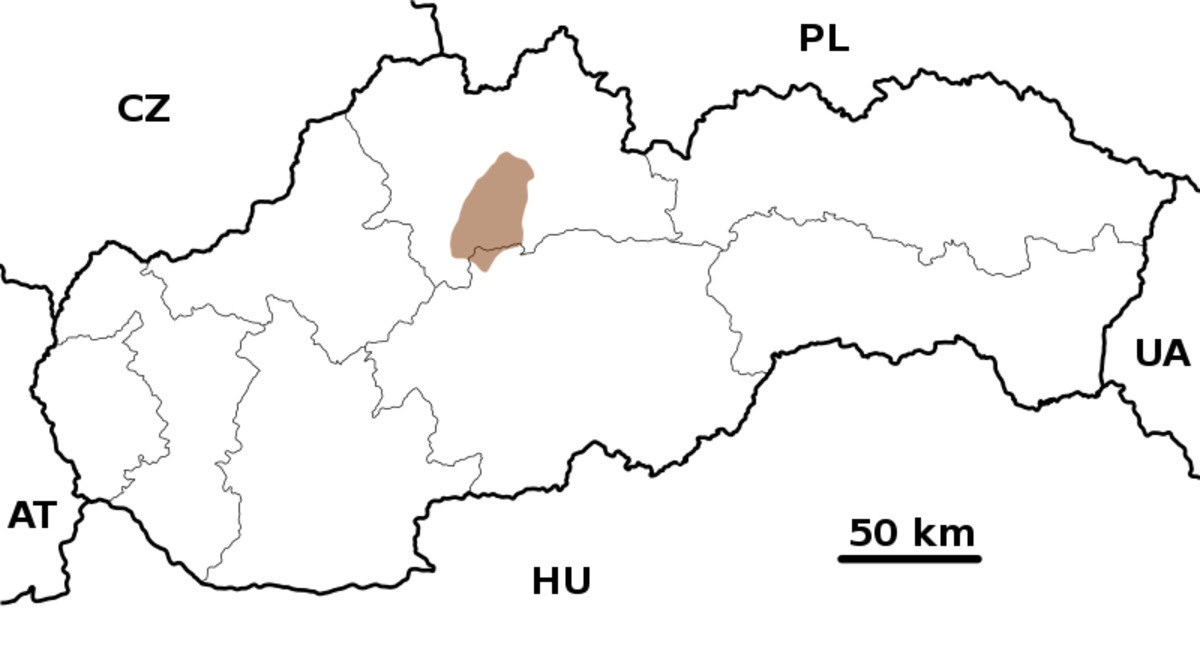 As we have already said, the Great Fatra (Veľká Fatra) National Park is part of the Fatra-Tatar region of Slovakia. It is located in the central and north-western parts of the country. The park spreads over an area of 404 square kilometres. The biggest part of the territory - 261 square kilometres - is under the special protection of the state.
The fact is that several unique plant species grow on the territory of the national park. Among them is the common yew. In Great Fatra (Veľká Fatra), there are the largest reserves of this coniferous tree in Europe. There are also fir, beech, spruce and relict pine trees. All in all, there are about a thousand different plants on this territory.
The fauna is no less unique. There are brown bears, grey wolves and European lynx in the national park. And you can often see a golden eagle or a peregrine falcon in the sky. And these predators feel quite free in Great Fatra (Veľká Fatra), as real masters of the place. Tourists are often advised not to stray too far from the well-trodden paths, otherwise there is a risk of running into wild animals.
Ostredok is considered the main mountain in Great Fatra (Veľká Fatra). It is the highest peak in the park and soars to 1,596 metres above sea level. In winter, the mountain poses a certain danger to tourists. Especially on its western slope, where avalanches often fall.
Other mountains in the national park:
Frčkov - 1585 metres high;
Krížna - 1574 metres;
Rakytov - 1567 metres;
Suchý vrch - 1550 metres;
Ploská - 1532 metres;
Smrekovica - 1530 metres;
Borišov - 1510 metres;
Šiprúň - 1,461 metres;
Tlstá - 1,373 metres;
Zvolen - 1403 metres;
Lysec - 1381 metres;
Drienok - 1268 metres;
Ostrá at 1,247 metres.
For those who are used to descending under the ground, it is interesting to know that there are 530 caves under the feet of tourists who come to Great Fatra (Veľká Fatra). However, only one of them, the Harmanecká cave (Harmanecká jaskyňa), can be visited. However, there are adventurous cavers - speleologists - who break the law and descend into the place where there is no one else. However, they are supervised by the national park's staff and could be fined if caught.
The Northern Gate
Ružomberok is referred to as the 'northern gate' to the Great Fatra (Veľká Fatra) National Park. It is located between two rivers - Revúca and Váh. It has a population of around 30,000 people. And it is here that most tourists stay.
This town was first mentioned in the middle of XIII century. For seven centuries the town was famous for its church schools. And later the Church University was opened there. Ružomberok is also the birthplace of some of Slovakia's most renowned priests, philosophers, writers, actors, and musicians.
Dozens of hotels serve foreigners who choose to stay in Ružomberok. Most of them have only 2-3 stars status. However, they are very comfortable accommodation, usually in a historical building.
There are a number of attractions in close proximity to the town:
Vlkolínec, an ethnographic village which is a UNESCO heritage site. There are dozens of houses here dating back to the 18th century. People still live in them according to the traditions of those times. For example, there is no running water in the village and the inhabitants use wells.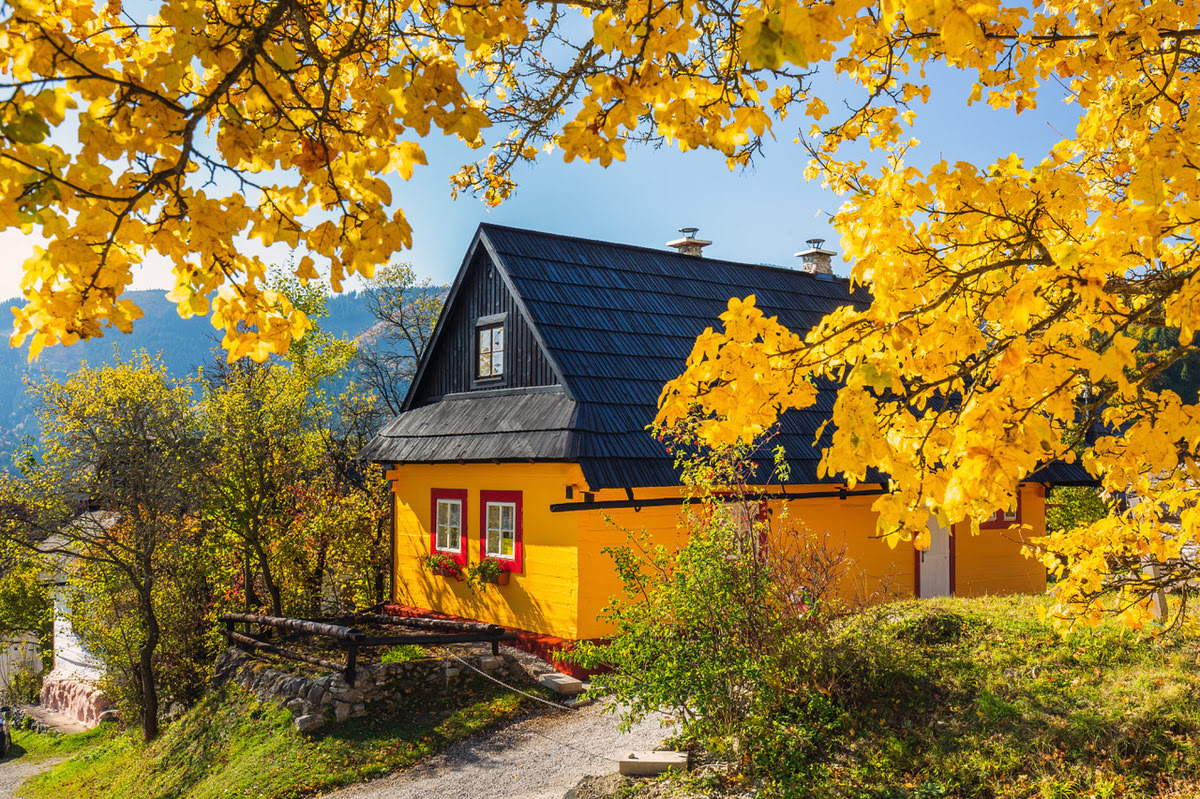 Orava Castle (Oravský hrad) is a unique building located on a steep rock 112 metres above sea level. For that the locals nicknamed it the "Eagle's Nest". It was built in the middle of XIII century. Today there is a historical museum inside, which is open for guided tours.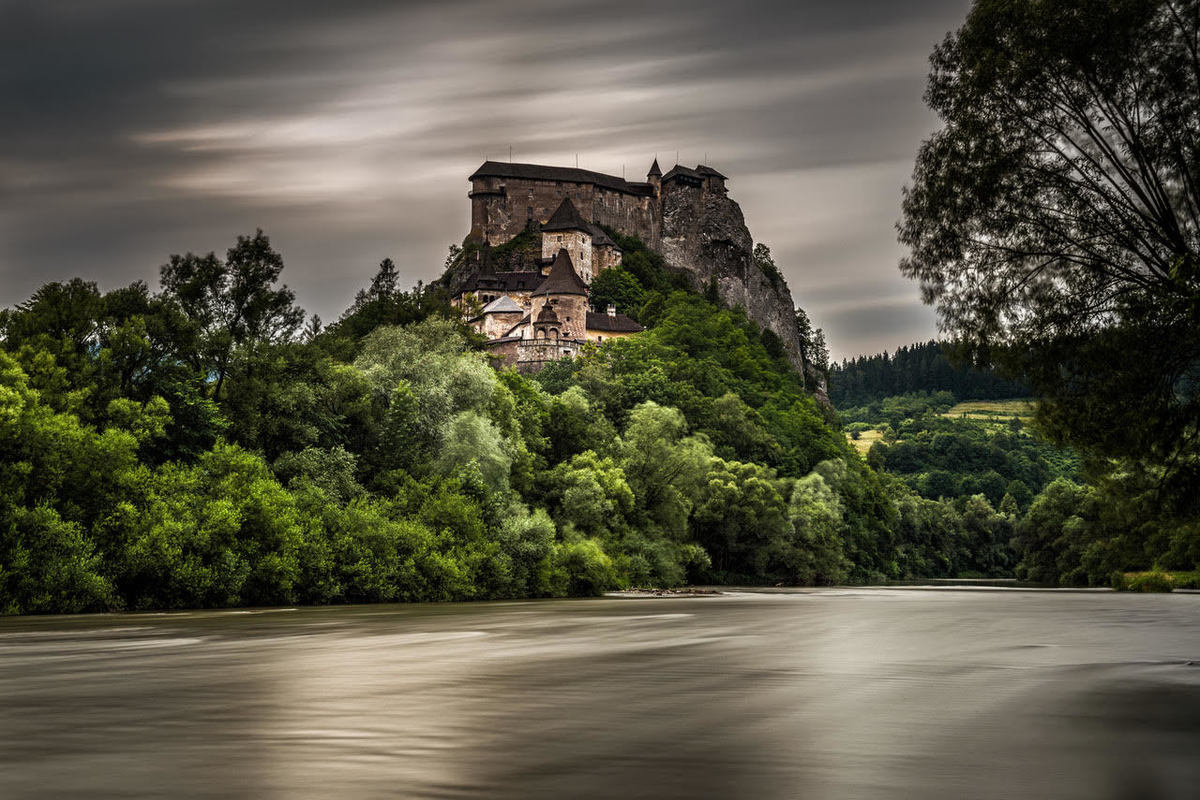 But even more people come to Ružomberok in winter, as one of the main ski resorts in Slovakia, the Malino Brdo ski & bike park, is located here. The skiing season starts at the end of November and ends only in early April thanks to the mild climate - no bitter frosts or bitter winds. It is not the only ski resort in the national park; there is also the equally famous PARK SNOW Donovaly and the lesser-known resorts of Šachtičky, Selce - Čachovo, SKI Turecká and Jasenská dolina.
In the national park Great Fatra (Veľká Fatra) a lot of people come just to relax and enjoy the beautiful nature. Therefore, the top attractions are hiking and sightseeing tours to natural attractions. But there are other activities too:
Rafting - the Váh River has very fast currents in some sections.
Spa - at the foot of the mountains there are several hotels with thermal springs.
One more thing - in the Velká Fatra National Park in wintertime they often organize dog-sled races. It is a very interesting spectacle that leaves very few people indifferent.